You fixed THE chicken? Last I recorded, there were 24 FAULTY Chickens
This isn't a joke, yet I didn't play in Takodana yet to verify this.

There wasn't one Chicken which wouldn't run from players near a turbolaser. There were 4 groups of 6 chickens each, arranged in triangles, one near the castle, one near the FO spawn, one near the turbolaser, and the last near the other 2nd Phase objective.

Can anyone confirm all 24 chickens got fixed?
Tired of BUGs?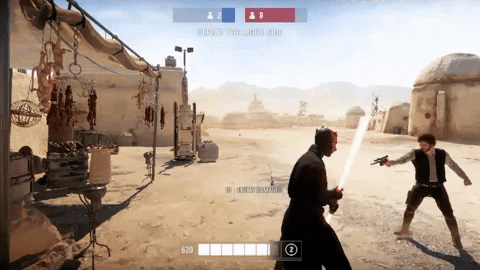 Well, they'll still exist.
But visit the
Rogue Bros Channel
, there we document many BUGs and possible workarounds for them. There's also gameplay and other videos related to EA's Star Wars Battlefront (I & II)
Howdy, Stranger!
It looks like you're new here. If you want to get involved, click one of these buttons!
Quick Links