Possible solution to clone skins and armors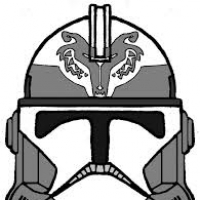 What would your thoughts be about a double customization for clone troopers or anything for that matter. One section goes to armor designs. Then the legion colorations and visual effects. That way assault troopers could have the scout helmet for the camo or the og helmet. Thoughts?
Howdy, Stranger!
It looks like you're new here. If you want to get involved, click one of these buttons!
Quick Links