What the future could look like if the content rate stays the same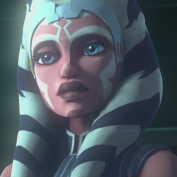 So, I noticed a pattern (minus December because these people need a break) - it seems that one month releases just a hero and skins, and the next month releases their counter, their skins, and something major - Geonosis with Kenobi, and the new gamemode with Anakin. Also keep in mind that since Geonosis is also coming with new vehicles, which take a lot of work (especially the at-te), planets will probably come a little faster in 2019. We also can't really tell how much work that new mode is taking - it could be the same old maps with new objectives, but from the way they describe going between these giant ground and space battles, it sounds to me like they'll need to make several new maps. But generally, if we expect things at the current rate, what might 2019 look like?

March: Ventress along with 1 or 2 alternate skins, and a set of Geonosian droid skins (orange colored skins for each class).

April: Ahsoka along with 2-3 skins, and Mustafar for GA, new gamemode, and the smaller modes.

May: Jango with an additional skin (does he have more than 1?), Jango's Slave 1 hero ship, and maybe a small kamino map thrown together of the area where he fought Obi-Wan

June: Padme with a few skins and Utapau for GA, new gamemode, and smaller modes and maybe the Sentinel reinforcement (if they restart working on it on the side, it could be done given enough time)

July: Krennic and a capeless skin alongside Scarif for every game mode (assets already exist so assembling maps should go quickly), and of course a shoretrooper variant for each class.

August: Jyn with 1 or 2 skins, and Jedha for Extraction and other small game modes (is there anything big enough for GA?), and Partisan rebel skins (alien heads, new uniforms, both, whatever they can do).

September: Hera and Thrawn (Rebels turns 5 in Oct 2019!), each with an extra skin.

October: Mandalore for every gamemode (not sure about SA) for CW season 7, and death watch skins for the separatists.

November: Episode 9 planet/heroes

December: Break month, or they can spread out their episode 9 tie in stuff

A few final notes: I'm aware that Ahsoka and Ventress aren't particularly associated with Mustafar (same for Padme and Jango with Utapau), and that most people like when the planets and heroes match perfectly, but at the end of the day, if we're getting new maps and heroes, it doesn't really matter. I put Hera and Thrawn right next to Mandalore so that the game can celebrate both a milestone anniversary for Rebels and the return of Clone Wars. And, I know that giving the droids death watch skins means death watch on other maps, and they were never deployed alongside the droids, but this a game, and more of a sandbox one at that, and not an actual story. Besides, death troopers weren't in every battle, or rocket clones, or Officers, or the security battle droids (the specialist one)… you get the idea.

Thoughts? What do you guys want to see/expect for 2019?
Top favorite heroes and villains missing:
Ahsoka, Rex, Padme, Cody, Mace
Bane, Thrawn, Ventress, Jango, Savage
Howdy, Stranger!
It looks like you're new here. If you want to get involved, click one of these buttons!
Quick Links