Death Star Assault - Starkiller Base assault. Don't forget Starfighter Assault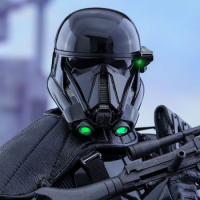 I feel a little bit worried about the lack of future content for Starfighter Assault. I know it is not the most popular game mode, but it's still part of the game, and there are many players too that still play the game mode. I think maps like Death Star Assault or Starkiller Base assault should be obligatory in the game, it would be nice to have at least one of them.
Howdy, Stranger!
It looks like you're new here. If you want to get involved, click one of these buttons!
Quick Links