Officer bp nerf... And buff.
Officer, noob tube or valuable team player? Seems to be a very polarizing issue.

So I am gonna be the moderate person here.
Please note that anything following, "Complaint: " is merely a comment collected from the forum, it is not my opinion. The part on the following line is my refutal or solution.
Guns
Complaint:S-5 3 shot kills me.
S-1 has a slow rate of fire , recoil, etc. Leave it alone.
.
Complaint: Bluurg one burst shot kills me.
Burst was toned down, so you need headshots. And if you land those, I'm gonna have to say you deserve the kill.
.
Complaint: Why can the SE-44C shoot like a CR-2 and kill me in one second?
Have not seen it eneugh to know, but I think it gets spread at longer ranges, a bit of a range falloff, and rapid fire is not the CR-2. I think it also might do less damage.
.
Abilities
.
Complaint: Flash nades make me a sitting duck.
Well, that is the point. It's not exactly dealing damage like a thermal detonator. Now with that said, let us crouch when getting naded. No running, as it is part of the point... Then it'l be fine. Less of a sitting duck. We can already roll.
.
Complaint: Noob tube bp gain machine.
As for bp gain, the issue is battle command. So, only give bp if the blaster is fired for unlimited cooling, and only if damage is taken or hp is missing with the hp buff version. Recharge command? Only give bp for each ability taken out of recharge. But buff the bp gain for sucessful commands, because it is an important class. 150 or so per ability taken out of recharge(not including your own), 300bp if damage is taken or an ally is missing hp for the duration of the buff(not including the officer). And give 300bp if the blaster is fired when unlimited cooling is given(not including the officer). Then quadruple the assist bp gained, but only give bp while they are buffed.

With these changes, I believe the officer will be much more rewarding for team players, but not a cheap bp gain unit for running around uselessly buffing allies with. Teams will feel more like that, a team. Just try it. Then people will stop complaing and everyone will be happy. Now that leaves one question...
What is this post proposing? A buff? A nerf?
The answer is... Yes. That way the class is made more meaningful, not a hunk of junk that no kne will ever use.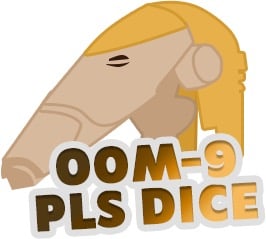 Threads
Want
I want...
El-16HFE rof buff
Engineer class
OOM-9
Dual pistols
Commando class, ARC, commando droid, Inferno Squad, Insurgent, Shock Trooper(FO), assassin(Resistance).
Umbara
Utapau
Heavy/Light vehicle classes
Dwarf spider droid
Homing Spider Droid
Snail Tank
Saber tank
RO Jedha tank
Actual bombs coming out of the bomber.
RO season
Post edited by UnknownGamer on
Howdy, Stranger!
It looks like you're new here. If you want to get involved, click one of these buttons!
Quick Links