Exploring the Locations of Star Wars™ Battlefront™ II: Theed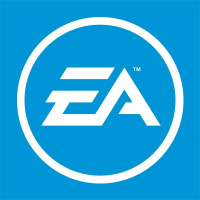 Pick up some tips and tricks and a guided tour of the Naboo capital in the latest entry of our Exploring series.
Few cities in the Mid Rim boasted more idyllic appearances than Theed. Sophisticated architecture, gorgeous parks, picturesque waterfronts, and spectacular views of the surrounding grass plains were all to be found and enjoyed in the capital of Naboo.
Nevertheless, the city saw its fair share of violence and battle.
Ten years before the Clone Wars, political turmoil orchestrated by
Emperor Palpatine
boiled beneath its glimmering façade, and Theed was thrown into siege by the droid armies of the Trade Federation. As depicted in
Star Wars™: Episode I – The Phantom Menace™
, the assault was eventually halted with help from the Jedi. A couple of days later, the Naboo celebrated Freedom Day at the Palace Plaza.
In Star Wars™ Battlefront™ II, players partake in a second assault on Theed between the Separatists and the Galactic Republic. Below, we're enclosing a few tips and tricks to get you prepped for combat.
Let's pay this Nabooian jewel a visit.
Location name:
Naboo – Theed
Known for:
Its astounding beauty and spectacular views.
Available game modes:
Galactic Assault, Blast (Throne Room and Palace Hangar), Strike, Heroes vs Villains (Throne Room and Palace Hangar), Arcade, Custom Arcade (Throne Room and Palace Hangar), and Hero Showdown (Throne Room and Palace Hangar).
"Commence assault." – Separatist droid, as told before a game of Galactic Assault on Theed
The Palace Plaza
Carving through the body of graceful, ornamental buildings, this wide boulevard is one for grand parades. Two massive archways add to the grandeur, elegantly bending over the heads of passers-by. Not far away, gushing on each side of the Palace Plaza, is the Solleu River.
In a game of Galactic Assault – contrasting the avenue's serene beauty – you'll see civilians flee in panic from the area, as the Separatists commence an attack on the Royal Palace.
Playing as a Separatist, the goal of the assault's first phase is to escort a mammoth MTT down the promenade all the way to the palace's front gates, and line up its artillery for a breach and entry. Conversely, the Galactic Republic must push to reach two sets of Ion Disruptors, located on each side of the avenue. The clone troopers must use them to damage the MTT as much as possible, and ultimately secure victory for the Galactic Republic.
Needless to say, cutting off enemy access to the weapons is mission critical for the Separatists. There are a couple of ways of doing so effectively.
Phase one offers a wide and open combat area in Theed's urban landscape, perfectly suited for the Specialist class to get some long-range eliminations. This applies to both factions. Exclusively available for the Separatists, however, is the AAT heavy combat unit. It will up your long-range lethality yet another notch. Finding a good line-of-sight and entering Siege Mode puts you in position to rack up points from a comfortable distance, with both force and precision.
Playing on the defending side as the Galactic Republic, deploying N1 Starfighters and other aerial units should effectively counter the heavy artillery from above. While flying through named archways won't give you any tangible bonuses, it's definitely a morale booster and proper show-off in piloting swagger!
Not ready to pull off such a stunt yet? Hone your skills with our
guide to Starfighter Custom Arcade
.
Naturally, a lot of the first phase's combat centers around the two Ion Disruptors. To hold and control these areas, spend your Battle Points on heroes as soon as you get the opportunity! They will soak up and deal out lots of damage in these highly-contested areas.
Playing as a trooper, sneaking around by riverside to the east, or flanking by the smaller roads to the west, are feasible tactics to surprise enemies focused on rushing for the objective. Just plan your next step in case you get discovered. While Specialists have the upper hand at long range, any trooper class you're comfortable with will suffice in combat near the Ion Disruptors.
To summarize phase one: go for the Ion Disruptors, flank your enemies, keep on the move, consider the Specialist class, and use vehicles both on and off ground, and you're off to a good start!
The Palace Hallways
If the Separatists succeed in escorting the MTT all the way to the Royal Palace, phase two starts. Next step is to disable – or defend – one of two control panels keeping the inner sections of the palace locked down.
A vast entry hall, certainly worthy of the largest structure in Theed, unfolds behind the main entrance. It's offering an intriguing first look into the housing of Naboo's political elite. Some of the big-wigs are honored with exquisite paintings hanging in the marble-walled hallways – see if you can name them all.
Don't get too caught up, though, as there won't be much time to admire the palace's interior and expertly crafted details. This is where the frenzy really ramps up and turns into close-quarters combat. Which, of course, requires a different kind of strategy compared to the Palace Plaza's open warfare.
Here, it's all about clearing up bottlenecks while slowly advancing towards or defending the control panels, located on each side of the entry hall. Playing as a Separatist, the Heavy class' Detonite Charge, Impact Grenade, Sentry variations, and Combat Shield are all especially powerful tools to support your team's efforts.
On the Galactic Republic side, the Officer class' Blaster Turret lays an extra coating of defense around the panels, while the Defuser ability is perfect for disabling incoming explosives. Whenever possible, make sure to call in the powerful Wookiee Warrior or any lightsaber-wielding hero. They're certainly worth their Battle Points in this confined space.
The Throne Room
Failing to protect the control panels, the Galactic Republic must fall back and muster all strength to defend the Throne Room.
Bathing in natural light flowing in from the large windows, the monarch's throne is placed at the center of this beautifully decorated oval chamber. Massive pillars support the vaulted ceiling and provide cover at the same time. Several entry-and-exit-points are present, either by the large stairwell leading up from the hallways, or by the half-moon shaped corridor wrapping around the back of the Throne Room.
Up to 40 players will be contesting this area, so be ready for some even more cranked-up intensity. Here, situational awareness, teamwork, and pure combat skill are key.
To get a helping hand with the situational awareness, make sure to use the Assault class' Scan Dart Ability, Finn's Undercover Team Ability, or Rey's Insight Ability to reveal the position of nearby enemies.
Utilize the improved
Squad System
to stay together as a team. As for combat skill, only practice makes perfect.
The Palace Hangar
But wait, there's more!
Even though the Throne Room serves as the last stand in a game of Galactic Assault on Theed, there's yet another section of the Royal Palace available in Star Wars™ Battlefront™ II – the Palace Hangar.
Only accessible in the Heroes vs. Villains, Hero Showdown, Custom Arcade, and Blast game modes, this is where young Anakin Skywalker takes off with a
N-1 Starfighter
in
The Phantom Menace
. Plus, this is probably the best spot to enjoy the view of Naboo's rolling grass plains, through the open hangar door. The hangar is also coupled with a vast generator room, which drew inspiration from the "Duel of the Fates" scene in the same film.
The intense spirit of this iconic scene might be best experienced in Star Wars Battlefront II's Hero Showdown, where heroes and villains meet eye-to-eye in tactical clashes. Just imagine pitting Obi-Wan Kenobi* (releasing in November) against Darth Maul in a last-man-standing duel . . .
We've created a handy guide on
Hero Showdown
, which can be applied if playing the mode in the Palace Hangar of Theed. For your convenience, here are three recapped tips from the article:
1. Communicate and stay close to each other. Doing so will aid you in coordinating the use of abilities, calling for help, and keep you from straying apart.
2. Think strategically about your hero choices. Are you part of a mobile or stationary team, or a mix between the two? Is your ally playing as a ranged or melee hero, and how do you complement each other? Can you combine your respective abilities to form powerful combo attacks? More seasoned players will gain an edge over the competition by asking themselves these types of questions.
3. As part of the
Hero Starfighters
update**, we changed how stamina works for lightsaber-wielding heroes. Each lightsaber user now has unique behaviors in terms of how much they can block and fight, which adds an interesting metagame layer to Hero Showdown. Players will ultimately be rewarded for their in-depth knowledge about each hero.
–Daniel Steinholtz (Follow Daniel on Twitter @dsteinholtz)
This article is part of our series, "Exploring the Locations of Star Wars Battlefront II," giving additional context and gameplay tips for each location available in the game. Read about our previous excursions to Kessel and Mos Eisley, and check back regularly to learn more about other corners of the galaxy. And as always, remember to keep an eye on this space for full coverage of Star Wars Battlefront II.

*New heroes are available for Credits earned in-game

**All updates require Star WarsTM BattlefrontTM II on applicable platform (sold separately), all game updates, internet connection, EA account, and, for console players, Xbox Live Gold or PlayStation Plus membership (each sold separately)
This discussion has been closed.
Howdy, Stranger!
It looks like you're new here. If you want to get involved, click one of these buttons!
Quick Links