Mace Windu / Hero Concept
Mace Windu
│ Be DEVOTED │
Default Saber pose:
Saber Block pose:
Primary Weapon:
Mace Windu's signature amethyst-bladed light saber.
He'll take on many light saber forms while swinging the saber & use wide slashing heavy attacks in his swinging combo's that do 10% more damage than his other swings.
If Emperor Palpatine ever strikes lightning onto Mace's light saber block, then Mace will deflect the lightning straight back at Palpatine. Making Master Windu one of the only true hard counters in the game to Palpatine.
│Base Health:
700 HP
│
│Health Regen threshold:
250 HP
│
│Time before Regen kicks in:
4 sec.
│
│Time before Regen Threshold is met:
3 sec.
│
│Saber Damage:
115 damage on contact
│
│Saber Swing Rate:
Every .40 seconds.
│
│Saber deflection:
Proficient across all ranges
│
│Light saber Stamina stats)
Default block timer:
80 seconds
│
│Block activation stamina costs:
4 seconds off the timer
│
│Stamina timer full restoration:
6 sec.
│
│
│Saber swing timer costs:
6 seconds off the timer per swing[/iI]
│
│Light saber Parry stamina costs:
5 seconds off the timer
│
│Blaster deflection costs:
2.5 sec taken off the timer per shot
│
│Movement Stats:
Mace can cover
9 Meters
of distance in 1 second if he's sprinting.
And his dodge will cover
3ft
in distance.
││Unique Force Jump (Passive Ability)││
Mace has shown that he can jump to unbelievable heights in the past.
So Mace will be able to jump a lot higher than most force users in this game with this passive ability.
If the player presses the jump button as he/she normally would with any other saber wielder like Kylo or Luke, then Mace will jump as those other saber users currently do.
But whenever the player holds the jump button down for
1.5 seconds
, Mace will deactivate his light saber & crouch onto the ground to prepare for an epic somersault through the air.
He'll jump Twice as high as he normally would, and he'll cover twice the usual distance he would normally travel with his regular force jump.
These are star cards that don't necessarily require the activation of an ability to be effective.

(The brackets below the descriptions represent all 4 star card tiers in the game.)

⦗Passive Star Cards⦘

Path of Righteousness: For every kill Mace gets on enemy soldiers, he regains 20 health. If he defeats a Villain / Reinforcement then he'll regain even more health.
│30 /

50

/

75

/

120

Health regened per Villain / Reinforcement kill

│ Unmatched Duelist: Mace will pierce through a light saber block & damage the opponent with his light saber or while Vaapad is active.
│10 /

13

/

18

/

25

Damage onto the enemy for hitting a saber parry.

│
SIGNATURE ABILITY (R1+L1/RB+LB) /
7s
Duration /
16s
CD /
│Vaapad│
- Master Windu will use his Form VII light saber fighting style to quickly vanquish the enemy with elegant and deadly strikes.
Swinging his light saber with such speed and vengeance unlike anyone has ever seen.
How Mace really makes use of this:
Mace will be able to walk while slashing his light saber. It's about the same walking pace as Lando with his Sharp Shot. Making Mace the first saber wielder to move freely while slashing his light saber in this game.
(Although he cannot sprint while the ability is active, he'll only be able to walk.)
His saber attacks become
40%
faster than normal & he'll move his light saber with a blur of blazing purple.
During this ability he'll be able to slash through Rolls or Dodges & rapidly hit Light saber blocks with ease, nothing will stop his relentless barrage of saber attacks.
Mace will lose
10%
less stamina while this ability is active, contrary to heroes like Rey or Vader who have unlimited stamina while their signature ability is active.
If he loses ALL of his stamina, then the Vaapad ability will stop entirely, and he'll resort back to the regular saber lunge attack.
Unlike the regular saber slashes from any other saber wielder in the game, his fighting style will change drastically from the default attacks. And each saber slash with Vaapad flows seamlessly to the next. Kind of like Darth Maul's default saber slashes, but even better than that.
When holding up a saber block as Mace when Vaapad is active, you'll have a
90°
wider blocking angle to prevent damage from getting to you. AND you will deflect laser bolts more accurately. Normally you would have a
45°
blocking angle at all times when holding up a saber block as a Jedi, but this ability greatly improves that.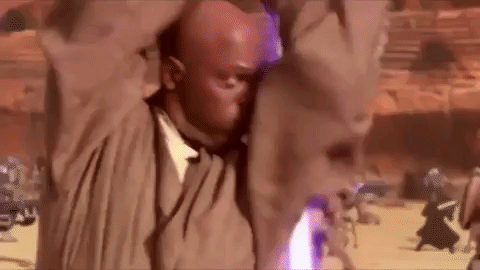 This ability first activates with Mace using a wide light saber swinging action move to signify that the ability has been activated.
Sort of like how Yoda raises his hand to activate the presence ability or how Rey holds her hand up to use the force & see through walls.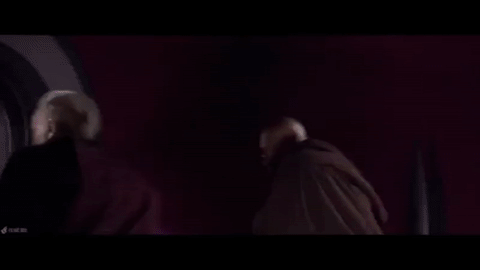 ⦗Star Cards⦘ Bold Style: Mace's light saber slashing speed is increased even more while Vaapad is active.
│5% /

10%

/

15%

/

20%

Faster swinging speed

│ Form VII Mastery: Mace will gain even more active time on Vaapad for every kill he gets.
│10% /

20%

/

25%

/

35%

Bonus Duration on Vaapad

│ Unstoppable Assault: Mace now has more time added onto his Vaapad ability.
│8 /

10

/

11

/

12

More seconds added onto the Duration

│
ABILITY (L1/LB) /
5s
Debuff Duration /
20s
CD /
│Shatter Point│
- Mace takes a moment of concentration through the force to pinpoint a weakness in his opponents and exploit it. Crushing all enemies in front of him & identifying a Shatter point while they're at their weakest point in the battle.
Which gives Mace & his companions an edge in the fight!
How this ability really plays out:
Master Windu will reach out into the force with his hand and CRUSH the bones of his enemies that stand in front of him.
Leaving the enemies heavily injured with a Shatter Point now identified through the force. They'll be susceptible to a high amount of damage from all sources for a short time, which include Mace & his allies.
This ability in terms of how it plays out is similar to Lando's Sharp Shot.
The player can target a dozen enemies in front of Mace that are within
25 meters
& press the primary attack button to crush their bones with the force.
Enemies that are targeted & crushed will have a Shattered glass symbol over their heads, just to let team mates know that a Shatter point has been identified within them & that they're vulnerable to attack.
The initial Force Crush can drop enemies to the ground if they're force jumping or just airborne in general. Which makes Mace Windu a prime counter for characters that have an affinity for being in the air constantly. (Like Palpatine, or Boba)
The crush will also stun and drop an enemies to their knees if they're not airborne for
.50 seconds
(They'll be grasping their rib cage after having their bones broken) & do
65 damage
on contact.
The damage will be registered no matter what, and it can go through any sort of defense. Which include Rolling / Dodging, Light Saber blocks, and Support abilities.
The Shatterpoint health debuff that happens after the crush will be a
35% Damage Increase
on any enemy that was crushed by Mace Windu. This damage increase can be capitalized on by all damage sources in the game.
This damage increase from those specific enemies you crushed will stay on your opponents for
6 seconds.
So this ability will basically leave enemies incredibly vulnerable to attack, and running back into the spawn area where they belong...
This ability was partially based on his iconic Force Crush ability from the 2003 cartoon.
⦗Star Cards⦘ Shards of Weakness: Shatter point's damage debuff now lasts a longer time on the enemy.
│6.5 /

7

/

8

/

10

Extra seconds of Debuff time

│ Unsparing Crush: The initial Force Crush from using the Shatter point ability will do more damage.
│70 /

75

/

80

/

90

Extra Crush damage

│ Splintered Reality: Enemy sprint speed will be slowed when under the Shatter point Debuff. AND stamina / blaster cooling increases drastically for the enemy.
│5% /

13%

/

19%

/

30%

Slower sprint speed & Stamina / Cooling increases for the enemy

│ Sustained Focus: If Mace kills 5 opponents while they still have the Shatter point Debuff active, then his ability cooldown times are reduced.
│10% /

15%

/

20%

/

25%

Faster Cooldowns

│
ABILITY (R1/RB) /
22s
CD /
│Saber Shockwave│
– Mace infuses his light saber with the force and quickly rushes forward. Over that short distance he thrusts the purple blade of his light saber deep into the ground.
Sending out a powerful seismic shockwave all throughout the ground, lifting & disorienting every enemy hit by the quake of his saber.
How this ability actually works:
The small rush Mace does travels about the same distance as Luke's saber rush before he slams the ground with his light saber. Which is about
8 meters
.
Enemies will be dealt
90 damage
once they've been hit by the shock wave.
Once he stabs his saber into the floor it sends a powerful seismic shockwave AOE all throughout a wide
8 meter
blast radius with an unlimited vertical height to catch Boba / Darth Sidious (Or Jango
) with his constant shenanigans.
Enemies caught within that radius will be lifted upward a fair distance off the ground.
They'll stay almost in a floating sort of stance off the floor for
2 whole seconds
. Which allows Mace to combo with his Vaapad ability & deal a ton of damage.
If an enemy is already airborne above the ground, then they'll plummet straight to the ground from where they're currently at. They won't drop to any other random direction, they'll always drop Straight Down.
Which will put Mace at an incredible advantage.
This ability can also be initiated while jumping, and the impact will be even more powerful the higher Mace Windu is from the ground. This ability combo's well with his Force Jump passive I mentioned earlier.
If Mace jumps all the way from his maximum height he will see a highlighted symbol on the lower ground from where the player's reticle is pointed at. Depending on how high he is off the ground he'll have a much bigger impact radius & enemies will be dealt more damage.
Like let's say he jumped from the Yavin IV temple structures with his reticle pointed at the middle courtyard turret.
He would do
30%
more damage & have his impact radius expanded by
4 meters
.
Shockwave Visuals for when the impact is created:
As the saber is struck into the ground, it shatters the floor & leaves several cracks within its
8 meter radius
.
Just to show off how powerful the ability really is.
A blazing purple aura arcs all the way through the radius from where Mace hit the ground from for
2 seconds
.
⦗Star Card⦘ Fierce Slam: The radius is increased even more for Saber Shockwave.
│10 /

11

/

12

/

14

Extra meters in blast radius

│
______________________________
│││Intro & Death Theme:│││
______________________________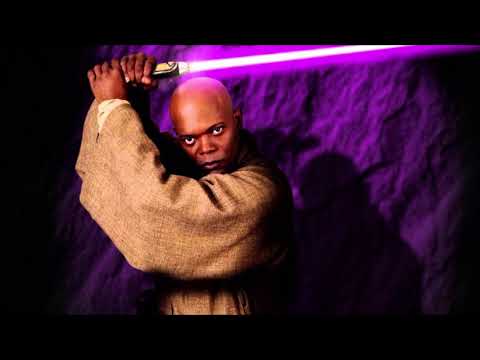 ___________________
│││HvV Intro:│││
___________________





__________________________
│││APPEARANCES:│││
__________________________

Council



Peace Keeper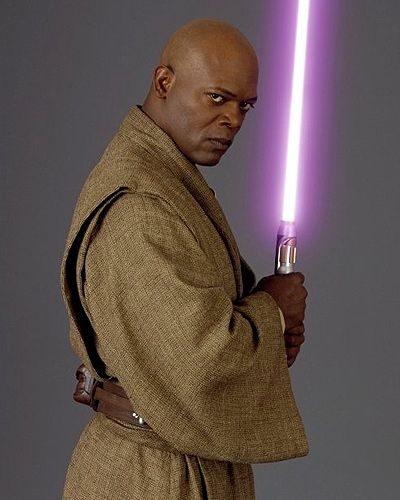 General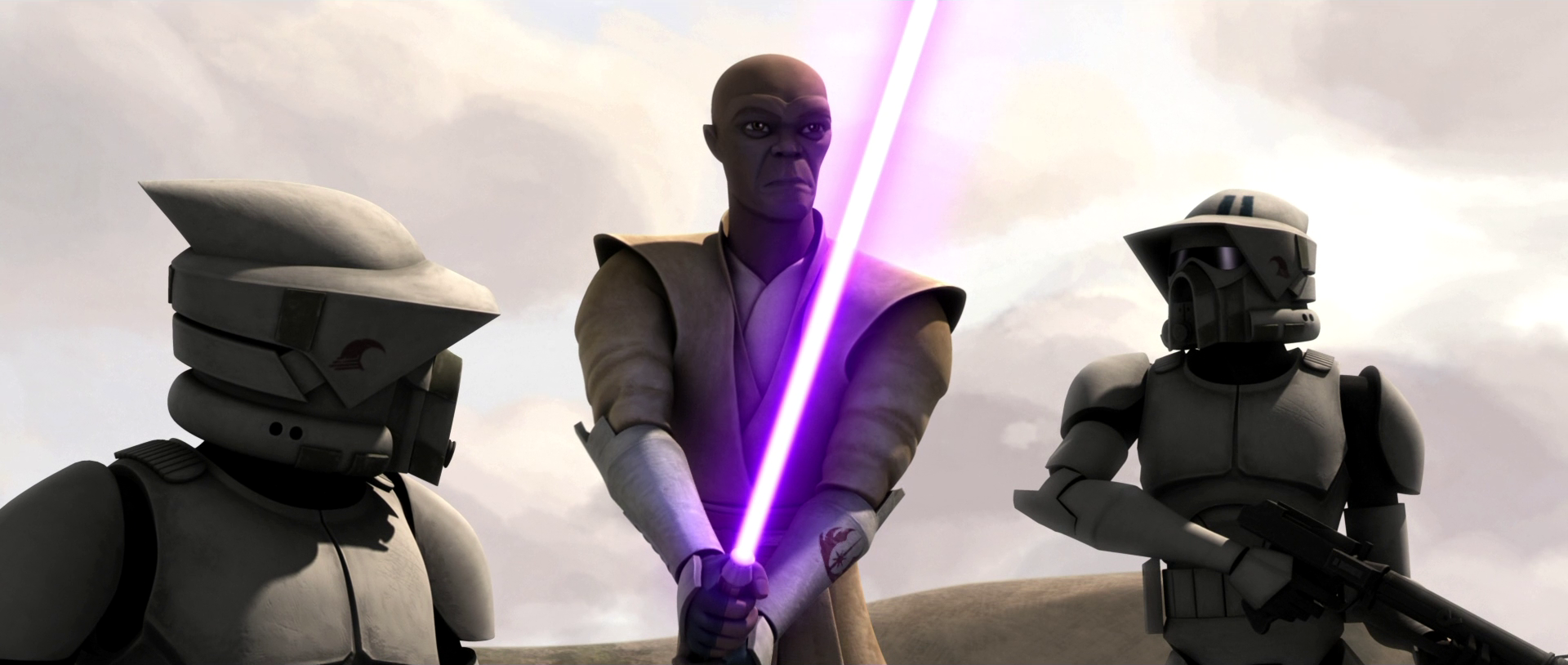 Hardened



Master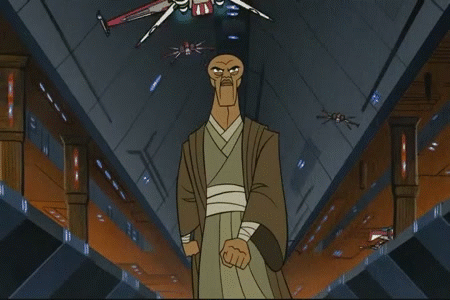 ____________________________________________________________
│││EMOTES / or Possible voice lines Mace could have:│││
____________________________________________________________

"I don't trust him."

"This party's over."

"Not Yet."

"I Agree."

"I don't think so."

"In the name of the Galactic Senate of the Republic, you are under arrest."

"The oppression of the Sith will Never return!"

"Take a seat."

"I sense that there is much fear that clouds your judgement."

"We're keepers of the peace, not soldiers."

"You have lost."

"You're on this council, but we do not grant you the rank of master."

"I will strike you down with great vengeance!"

"Come back when you've got some fight left in you."

"Send my regards to your ancestors."

"We've lost many Jedi in the battle of geonosis, their deaths will not be in vain."

"We must end this war before it consumes the Jedi order."

"Defeating you scum will never get any easier."

"This fight is over, surely that'll become clear"

"I do not like what this war has made the jedi order become."

"This war may destroy what we previously thought of right and wrong."

"It's dangerous for so many padawans to join the war before they're ready."

"Evil has shrouded over us, and now we are all affected by it."

"How could you betray the Jedi Order?" – Mace
"The Jedi lack the means to truly providing peace to the galaxy." – Dooku

"You may be able to sense my moves, but you'll never be able to defeat me."- Mace
"Hahaha, we shall see my old friend." -Dooku

"You've been tainted by the dark side, And you have failed the Jedi Order! - Mace
"The Jedi cannot grasp the power of the dark side." - Vader



____________________________
│││VICTORY POSES:│││
____________________________

Victory Pose 1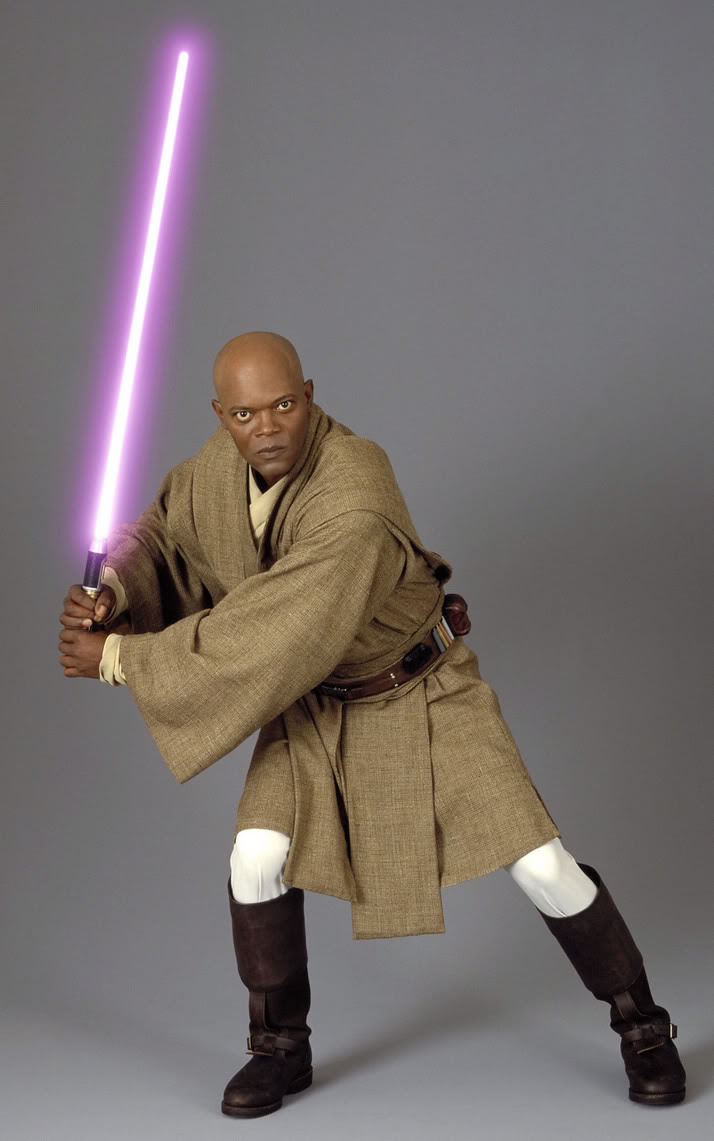 Victory Pose 2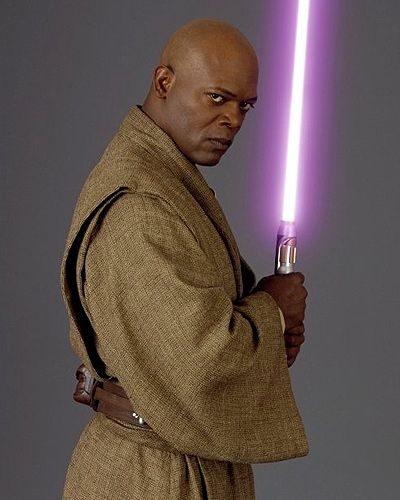 Victory Pose 3
Victory Pose 4
Victory Pose 5
⦗ XBOX GT: EIusive DJ⦘
~ "
The Knights of Gareth are eternal..." ✔
\⧹If you happen to have ANY ideas for any hero you desire to have in Battlefront 2, Let me know in a DM!⧸/
How to make Every Hero Viable in Battlefront 2


Post edited by IronSoldier on
Howdy, Stranger!
It looks like you're new here. If you want to get involved, click one of these buttons!
Quick Links