Hero Selection menu jacked up in HvV/Hero Showdown
After the update it is impossible to tell which hero you are selecting because it is not highlighted. The only way to tell is when the model of the picture appears, which takes a bit to load. In terms if you want a hero quicky before other players get it, you have to just guess.
For the Greater Good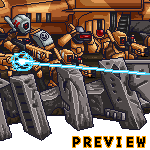 Post edited by JAREDUP on
Howdy, Stranger!
It looks like you're new here. If you want to get involved, click one of these buttons!
Quick Links