The Making of Geonosis in Star Wars™ Battlefront™ II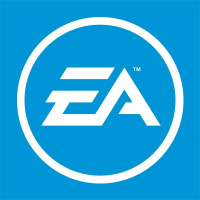 Senior Level Designer Peter Vesti Frendrup gives details on the famous Clone Wars battlefront, coming November 28.
Geonosis, the setting of the first major Clone Wars battle, joins us on November 28 as the next addition to
Star Wars
™ Battlefront™ II's line-up of legendary
Star Wars
™ planets.
The update – befittingly-named The Battle of Geonosis Update* – will also see the arrival of Jedi Master Obi-Wan Kenobi** and three new vehicles, including the AT-TE.
To learn more about what to expect from Geonosis and the AT-TE, we chatted with Peter Vesti Frendrup, Senior Level Designer at EA DICE.
Plus, we're giving you another work-in-progress look at Obi-Wan Kenobi. You don't want to miss out on this one!
General Grievous
facing Obi-Wan Kenobi on Geonosis.
How the Work on a New Star Wars™ Location Begins
Choosing a new location for Star Wars Battlefront II is a similar process as when additional heroes are decided upon. Something you can read all about in the recent
Making of a Hero
article.
In the case of level design, Peter went into the specifics, saying, "After we've decided on the planet, we dig deeper into what makes the specific location unique. What's its main theme? What happened here? What do we want to see happen here?"
"Of course, we're also looking at gameplay, as in what kind of gameplay we already have, and what do our players like and dislike. Then, we figure out how we can marry the location, the gameplay, and the narrative, and hopefully come up with something new as well!"
A work-in-progress, in-editor view of Geonosis' open battlefield in Star Wars Battlefront II.
The Key Focus in the Making of Geonosis
"I think in most people's minds, Geonosis was a place where a huge conflict went down, with two evenly-matched armies clashing."
The Battle of Geonosis, as depicted in Star Wars™: Episode II – Attack of the Clones™, was fought between the Galactic Republic and the Separatists on the Geonosian home world. This dynamic, featuring two large armies, is different than a lot of other scenarios in Star Wars Battlefront II where the Resistance, or the Rebels, are up against a superior force.
While the setup on Geonosis in Star Wars Battlefront II is tailored to be fun, and not to become a 1:1 representation of what's seen in the film, the aim is for players to get that same, grand scale.
"The experience of playing Geonosis shouldn't be about a single player winning the objective for the entire team. It should rather feel like you're being part of the largest battle yet, and you're in it together with your team members on the frontlines. That's been the number one focus for us," Peter explains.
How We're Making Geonosis Feel Like the Largest Battle Yet
There are a lot of things that we're doing through the concepts of
Living World and Battle Beyond
to make Geonosis feel like Star Wars Battlefront II's most ambitious skirmish yet. Players will see lots of lasers, fighting going on in the distance, and starfighters flying above their heads as part of the surroundings.
"Another thing that we've done to add to that sense of scale, was to focus on the AT-TE as a fully player-controllable vehicle. We're going to have as many of them in the level as possible," Peter says.
The six-legged walker is a beast of a machine and a true protagonist in the battle on Geonosis. Without spoiling too much, a brief overview of the location's narrative is necessary to explain its importance.
A first look at the work-in-progress animation of the AT-TE in movement.
In phase one, the Galactic Republic (the attackers) must gain control of two objectives to call in heavy support in the form of multiple AT-TEs. Then, in phase two and three, the battle tanks are used to assault the Separatists (the defenders) who have besieged a droid foundry.
Between phase one and two, the ticket-counter is switched from remaining Galactic Republic ground troops to remaining AT-TEs. Thus, defending or attacking the walkers is vital to the mission in a game of Galactic Assault on Geonosis.
"Also, players will board the AT-TEs directly from the battlefield, as opposed to spawning into them from the spawn screen. If the Galactic Republic manages to push through in the first phase, Republic Carriers will come swooping in from the sky and drop the AT-TEs on the surface."
This, among other things, aims to add up to that unique, grand battle atmosphere.
And, speaking of vehicles, new speeders appropriate to the Separatists – the STAP – and the Galactic Republic – the BARC speeder – are added to Geonosis along with the AT-TE.
"They're similar to the speeders already in the game, but with some adjustments made to their aiming, to make them more viable on a big, open level," Peter says.
Geonosis – An Open Battlefront
A big battle. An open level. An experience close to what is seen in Attack of the Clones.
Those are three key characteristics of Geonosis that Peter elaborates on from a level design perspective, saying, "From the beginning, we actually had our new game mode (featuring capture points and capital ships takedowns, set to arrive early next year) in mind. Typically, we design our locations for Galactic Assault and add the smaller game modes where they sort of fit."
"But for this one, we designed the level to be totally open, and closed it off for Galactic Assault just to keep the gameplay streamlined. We saw a few cases in playtests where people got confused and thought they could go to areas that we'll open up for the new mode."
Being a more open-ended space, some might worry that Geonosis could become too much of a haven for long-range Specialists. This is something that Peter and the team are keeping their eyes on.
"With vehicles at the heart of the gameplay and objectives on this map, you won't really help your team much by sitting behind a rock to snipe from 200 meters away. Indirectly, sure, as you're earning Battle Points and can spawn in as vehicles, enforcers, or heroes. But not directly."
"We're providing lots of cover across the map as well, to give you a fair chance of not getting sniped."
"Also, looking at the film, there's a cool moment when a big dust storm hits the battlefield. Players will see that we've incorporated the storm into gameplay as a transition between phases, breaking up the openness of the map for a while."
Another Look at Obi-Wan Kenobi
Arriving with the Battle of Geonosis Update too, is the much-anticipated Obi-Wan Kenobi – who you might have caught in glimpse of in our latest
Community Update!
And what better way to end this first look of Geonosis, than showcasing a couple of work-in-progress assets of the Jedi Master.
An early test of Obi-Wan Kenobi's Idle Animation. Please note that this is from early in development and when he arrives, he will be wielding his blue lightsaber.
An untextured and work-in-progress 3D model of Obi-Wan Kenobi's Robed Appearance***.
Geonosis, Obi-Wan Kenobi, and the new vehicles arrive to Star Wars Battlefront II on November 28.
–Daniel Steinholtz (Follow Daniel on Twitter @dsteinholtz)
*All updates require Star WarsTM BattlefrontTM II on applicable platform (sold separately), all game updates, internet connection, EA account, and, for console players, Xbox Live Gold or PlayStation Plus membership (each sold separately)
**New heroes are available for Credits earned in-game
***Appearances available for Credits earned in-game or Crystals
This discussion has been closed.
Howdy, Stranger!
It looks like you're new here. If you want to get involved, click one of these buttons!
Quick Links