Jango Fett / Hero Concept
Jango Fett
Be SKILLED
│
Base Health:
550 HP
│
│
Health Regen threshold:
200 HP
│
│
Time before Regen kicks in:
4 sec.
│
│
Time before Regen Threshold is met:
5 sec.
│
│
Dual wield Westar 34 Blaster Pistol stats)
│
│
Dmg per shot:
50 dmg, 95 dmg on head shots.
│
│
Semi-Auto Fire rate:
1 shot every .3 seconds
│
│
Damage fall off:
After 6 meters =/= 40 damage +-+-+ after 12 meters =/= 30 dmg
│
│
Blaster Accuracy:
Amazing in close quarters, loses some capability at mid-range. Useless at long range.
│
│
Maximum amount of shots before overheating:
25 Shots total
│
│
Time before gun starts to automatically cool off after not firing:
2.5 Seconds
│
│
Time before gun is completely cooled:
.5 Seconds
│
│
Successful Cooling flush Time:
.3 seconds
│
│
Infinite Cooling Flush time:
4 Seconds
│
[Unique Feature: Jango's blasters are equipped with a subtle explosive shot effect to increase cool factor.
(This is purely for visuals, it is not a damage bonus)
Movement / Jetpack Stats:
Jango can cover
6 Meters
of distance in 1 second if he's sprinting.
He basically has Bobas pre-patch launch Jetpack. Can fly up faster vertically, but moves slower horizontally.
While Boba is the complete opposite.
Jango's jetpack will allow him to stay in the air for a total of
13 seconds
, and it'll take
5 seconds
to regain all of that fuel back if the jetpack isn't in use.
His Jetpack Dodge can cover
4 ft.
in distance.
Melee Stats:
Jango will make use of the Vibro blades hidden within his Gauntlet to melee opponents.
His combat training will allow him to rapidly hit opponents with the blades on gauntlets, in a fierce display of skill & mastery in hand to hand combat.
Which will have him using the melee about as fast as Boba's Flamethrower punch.
These blade attacks will do
100 dmg
per hit.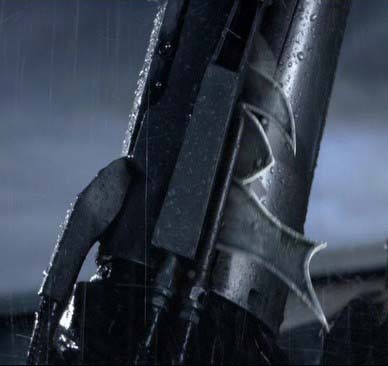 These are star cards that don't require the activation of an ability to be effective.

(The brackets below the descriptions represent all 4 star card tiers in the game.)

⦗Passive Star Cards⦘ Beskar Alloy: Anytime Jango isn't using his jetpack, he'll be resistant to all forms of damage.
But if Jango is currently airborne with the jetpack, his damage resistance will not be as strong.
│8% /

12%

/

19%

/

28%

Damage Reduction

│ Bounty Hunter: Whenever Jango Fett kills an enemy soldier, he will gain 20 health. If he kills a reinforcement or Villain, then he's rewarded with even more health.
│30 /

60

/

100

/

130

Extra Health gained from Hero / Reinforcement kills

│ Whipcord Preference: Jango loses his main rocket launcher, in favor of more Jetpack speed with his JT-12 Jetpack used in the battle of Geonosis.
The Missile is replaced with Jango's whip cord, which can be used to pull enemies by the legs & knock them face down onto the concrete floor. Leaving them vulnerable to attack.

│

9s

CD ///

1.5s

Duration for the Whipcord Stun│

│10% /

20%

/

25

/

30%

Faster jetpack speed overall

│ │5

/

6

/

9

/

12

Extra meters of range for the Whip Cord[/i]

│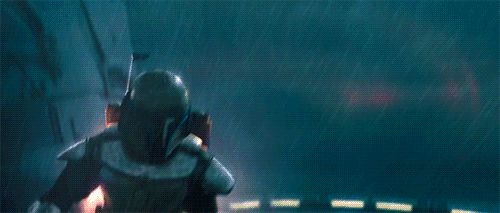 SIGNATURE ABILITY (R1+L1/RB+LB) / Infinite Duration /
19s
CD /
⦗Missile Launcher⦘ –
Jango Fett fires a single high velocity, anti-personnel rocket from his jetpack that explodes on impact. Eviscerating any enemies caught within its destructive blast radius.
How the Jetpack Missile works:
Jango hunches his back over and fires the Missile built into the top of his Z-6 Jetpack to utterly demolish the opposition.
Once it has been initially fired, the Missile can be remotely controlled by the player. Wherever the player point their reticle, then that's where the rocket will aim it's trajectory.
So you could have the rocket potentially aim one other way, but take a huge U Turn if the player turns around mid air.
The rocket has a very good & reliable turn rate for the player's reticle.
This missile will also lock onto vehicles if the player points at a vehicle & presses the (R1+L1/RB+LB) buttons again.
Instantly killing any starfighter & leaving armor units nearly scrapped.
The rocket will travel about
12 meters
in a second, and has a large AOE splash radius of
13 meters
.
It can do a maximum of
250 damage
within
4 meters
, after that distance the damage will start to drop off a bit.
⦗Star Cards⦘ Incendiary Rocket: Jango's Missile now does more damage within a 5 meter radius, and a huge low damaging fire is spread all across the area it has exploded in.
│4 /

6

/

8

/

10

Extra meters of lasting Flame damage on the ground

│ Eased Interface: Jango's targeting is adjusted, so the Turn Rate for the main Rocket is increased.
│10% /

15%

/

25%

/

30%

Improved Turn Rate for the Rocket

│
ABILITY (L1/LB) /
6s
Poison Duration /
7s
CD For each dart /
⦗Saber Dart⦘ -
Jango switches out his blasters to target enemies with 3 Poisonous Dart projectiles that deal continuous acid damage from a device built into his gauntlet. Which will prove fatal for most opponents.
How this ability works:
The player can tap the L1/LB button, and Jango will quickly holster both of his blasters & go into a targeting stance with the dart shooter on his wrist. Which will allow the player to fire highly poisonous Saber Darts that'll aim directly in the middle of your reticle.
Jango can fire a maximum of
3 Darts
every second, and will have no choice but to charge up each dart if he runs out of poisonous darts to fire.
These darts will be shown on the ability as Phasma's staff strikes & Jedi saber dash attacks currently do in the UI.
Once one of these darts have been shot into the enemy, it'll do
41.7 Damage
every second. And over this
6 Second
Duration of the enemy being poisoned, Jango will have done about 250 damage throughout 6 seconds with 1 toxic dart.
All 3 Darts can have there damage stacked on Infantry / Reinforcement units.
If the Saber Darts damage a vehicle, then the armor unit will be stunned in place & malfunction for 3 seconds. Doing the same amount of damage it would normally do to an infantry unit.
Which will give Jango enough time to maneuver behind the vehicle and blast it from the weak point with his Missile Launcher while the vehicle is still stumbling around in it's weakened state.
If Jango shoots more than
1 Dart
into an Hero while they're being poisoned by another one of his darts, it'll only do
190 Damage
over the course of
6 seconds
.
This will only happen if there is currently another dart expelling poison into that very same Hero he shot, and it's also to prevent Jango from killing off heroes too easily.
In other words, the dart damage does not stack on Heroes. Contrary to how it CAN stack against Infantry & Reinforcements.
Meaning he can't just spam 3 darts into the same Hero and kill them instantly.
BUT he can continually just target darts onto a hero after the 6 second poison duration is up, making him one of the most dangerous and feared villains in the game.
Enemies hit by the Saber Dart's will be seen through walls by Jango.
+-+-+-+-+-+-+-+-+-+-+-+-+-+-+-+-+-+-+-+-+-+-+-+-+-+-+-+-+-+-+-+-+-+-+-+-+-+-+-+-+
These saber darts have the powerful unique capability of going through shields, AND completely ignoring enemy Armor / Health Buffs.
Making Jango Fett one of the prime counters to the Immense amount of Health / Armor buffing capabilities the heroes have.
Meaning that Yoda's health buff becomes practically nonexistent while being poisoned by Jango. Instead of damaging through the armor buff, he'll just demolish Yoda's base health regen instead.
(A lot of people have issues with Armor buffs ATM, this would help remedy the Light Sides intense Defense Strongholds with Finn and Yoda!)
Heavy shield, Squad shields, Personal shields, Toughen Up Stim or any other health related buff like that will be no match against Jango. His darts will go right through the shield, and it'll also completely stop an enemy's health buff from functioning.
They cannot pierce through saber blocks though, despite being able to penetrate through almost anything.
(But that's why he has a Flame Thrower & a Mounted Missile Launcher on his jetpack.)
+-+-+-+-+-+-+-+-+-+-+-+-+-+-+-+-+-+-+-+-+-+-+-+-+-+-+-+-+-+-+-+-+-+-+-+-+-+-+-+-+
Here's an extra part of this ability to let the Jango player be a bit more flexible using the Saber Darts.
When the player Holds Down the (L1/LB) Ability Button, Jango activates the targeting computer on the side of his helmet that he uses to single out bounties, he's now in a targeting lock on mode while holding up both of his arms.
Instead of firing the darts manually, he'll be able to target up to
3 Enemies
at once from a maximum distance of
50 Meters
.
AND he also has the choice to target just 1 enemy and lay all the saber darts into that one opponent.
The target feature will mark enemies instantly if the player puts their reticle over them.
Once Jango uses the targeting function of this ability & attempts to kill an enemy OR 3 enemies with it.
All 3 of his saber darts will go on cooldown. Meaning that he'll have to wait
21 Seconds
to do it all over again because the Dart shooter will become inactive during that time.
This is to promote more use of the manual firing function of this ability, as to not keep players sniping all the time with the saber darts & not accomplishing anything.
⦗Star Cards⦘ On The Hunt: The Saber Darts can be charged up faster, which will allow you to fire them more often.
│10% /

17%

/

24%

/

35%

Faster Saber Dart recharge time

│ One Shot, One Kill: The Saber Darts can deal more damage during the 6 second duration.
│260 /

280

/

300

/

330

Extra Damage on Infantry / Reinforcement units

│ │195

/

210

/

220

/

240

Increased Damage value on Heroes[/i]

│
ABILITY (R1/RB) /
18s
Duration /
13s
CD /
⦗Flame Projector⦘
- Jango uses a wrist mounted Flame Thrower on his gauntlet to disintegrate enemies with a stream of intense fire.
How this ability works:
Jango put's away both of his blasters & holds up his wrist to deliver a scorching arc of flame upon his enemies.
Jango won't be able to sprint at all while this ability is active, only his jetpack & default walking speed can be used for movement.
This ability has a 18 second timer on it, which means it can last a really long time.
But if the Player holds down the primary attack button to actually turn ON the Flame Thrower then the ability will go down 3x as fast.
So if the ability is activated and the player starts flaming people immediately, then the duration will turn to 6 seconds as it goes down much quicker than it normally would if it wasn't actually in flame mode.
This fire cone from the flame projector can reach up to
6 Meters
in distance, and will deal
180 Damage
for every second it's on an enemy.
Contrary to other flame throwers, the fire cone hitbox is a bit more precise than other flame throwers, so the player will have to be a bit more precise with it.
But it will still be able to hit multiple enemies, despite it being a bit harder to aim with.
After the Flame has been aimed off of an opponent, they'll take
90 Damage
for the next
3 Seconds
.
Unique Features:
Whenever Jango aims the fire onto enemies & damages them. The enemy will actually have a fire blazing all over their player model, and if Jango KILLS an enemy then their scorched bodies will be left in flames on the ground. (Kind of like in Battlefield 1 where bodies can actually be on fire)
And if he aims it onto any surface, it leaves a trail of flames on the ground / walls for a few seconds.
Which could potentially damage enemies who are unfortunate enough to have passed through it.
The flames on the ground don't cover that much distance, so a soldier can pass through it and still be alive. But will have been heavily injured from the fire.
Lastly, if an enemy soldier runs by another one of their team mates while they're still on fire, then that one team mate they just ran by will ALSO be caught on fire!
So enemies will have to make sure they're not bunched up if Jango is near...
⦗Star Cards⦘ Flame On: Jango now drains less fuel for using the flame thrower, thus more time to use it.
│10% /

20%

/

30%

/

40%

Less active time drained while using the Flame Thrower

│ Scorched Game: The Flame Projector radius is now increased from the initial fire from the gauntlet AND for flames on the floor, which will allow him to hit enemies easier. As well as potentially locking off areas better.


│5% / 8% / 16% / 24% Flame Radius Increase│

│5%

/

8%

/

16%

/

24%

Flame Radius increased[/i]

│
______________________________
│││Intro & Death Theme:│││
______________________________

( Provided by my friend @TMoneySartwell )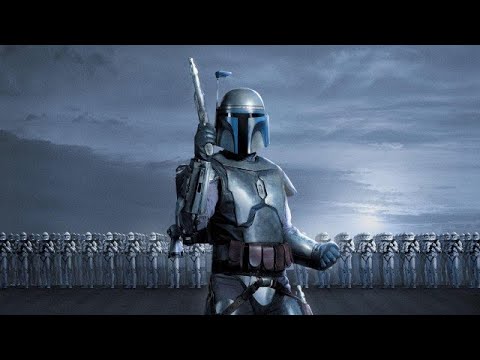 │││Potential Emotes / Possible voice lines I'd want Jango to say:│││


"Don't move Jedi." ~ Jango
"Surrender now and I might just spare you a limb or two." ~ Obi-wan

"Those clones of yours are quite impressive." ~ Obi-wan
"They do their jobs well, but they'll never take me down." ~ Jango

"Tyrannus is gonna make me rich once I'm done with you Jedi." ~ Jango
"Unwise to trust a Sith Lord." ~ Obi-wan


"Ever think that this bounty hunting would get you Killed?" ~ Obi-wan
"I'm just trying to make my way in the universe." ~ Jango


"You think that little sword is supposed to scare me?" ~ Jango
"Skilled you may be, but delay you nonetheless I can."

"Want this fight you do not, turn back you should." ~ Yoda
"Mind trick's don't work on bounty hunters of my caliber." ~ Jango


"They might try to flank us." ~ Jango
"I can sense their presence, keep your guard up Jango." ~ Count Dooku

"If you could just take on all these guys yourself, why hire me?" ~ Jango
"To set the stage for an Empire unlike the galaxy has ever seen." ~ Count Dooku

"So, where'd you get the light saber?" ~ Jango
"That is irrelevant in this moment." ~ Count Dooku

"I think might want Double the pay this time for dealing with your soldiers." ~ Jango
"Hahaha, they do their jobs well enough. And you shall be compensated Triple for your performance." ~ Count Dooku


"You're all pawns in my game."

"I'm gonna eviscerate your soul with fire."

"Dead or Alive Jedi."

"Think I might just retire after this."

"I'm gonna be rich by the end of this."


__________________________
│││APPEARANCES:│││
__________________________

Pilot Comm




Lone Wolf


Possibly




____________________________
│││VICTORY POSES:│││
____________________________

Victory Pose 1




Victory Pose 2




Victory Pose 3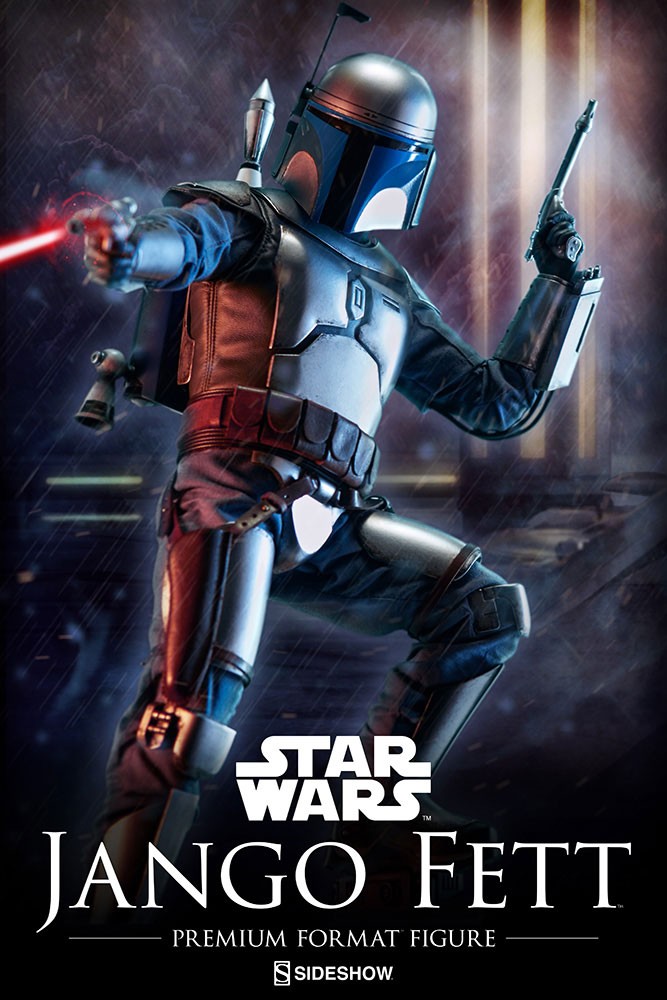 Victory Pose 4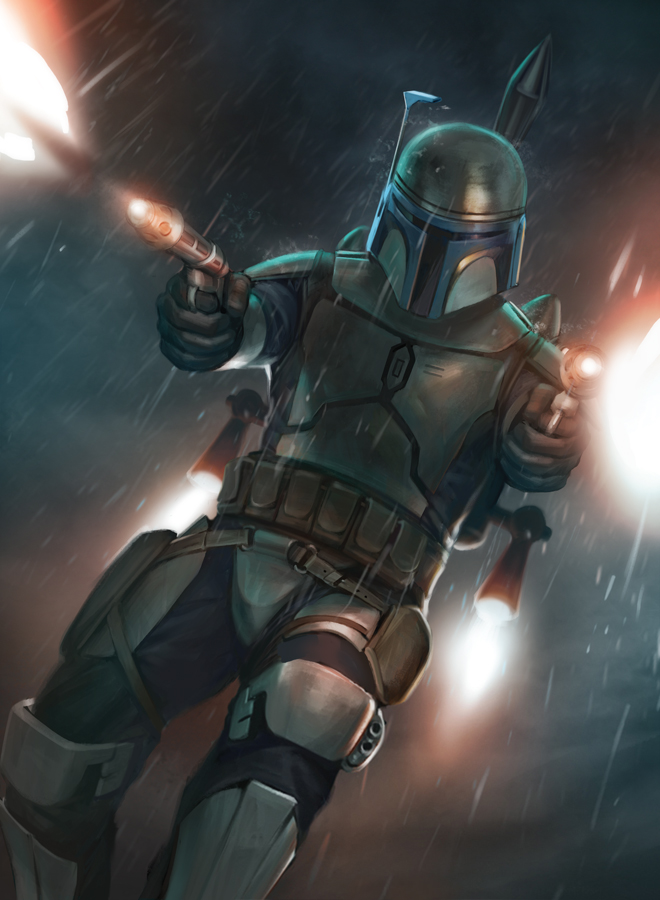 @Dash
⦗ XBOX GT: EIusive DJ⦘
~ "
The Knights of Gareth are eternal..." ✔
\⧹If you happen to have ANY ideas for any hero you desire to have in Battlefront 2, Let me know in a DM!⧸/
How to make Every Hero Viable in Battlefront 2


Post edited by IronSoldier on
Howdy, Stranger!
It looks like you're new here. If you want to get involved, click one of these buttons!
Quick Links