Can we get Rose as a DLC? Please Dice!!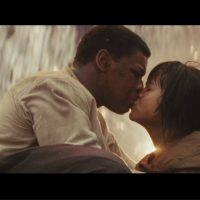 I don't understand why there is no mention of the character from Dice. I really want the option to wear rose's outfit. She is the best thing out of TLJ film. I bought tons of memorabilia of her and she isn't even playable in the game. Really Dice? Can we at least get some DLC for us fans. Add Hays Minor planet. Thanks Dice.
This discussion has been closed.
Howdy, Stranger!
It looks like you're new here. If you want to get involved, click one of these buttons!
Quick Links