Improvement Suggestions for Luke Skywalker
I have mained Luke since early access on the Lightside. I have played as and against every variation of heroes & villains within this game. Of all the heroes I play, I know Luke the best and excel with him the most (Light Side).
To me personally other than the occasional bugged ability miss, or the new first saber swing does 0 damage bug, I rarely ever have issues fighting as him in any mode.
*****But this is not the case for everyone/every platform.*****
However, with that said, I firmly believe that there is always room for improvement (Bugs that need to be fixed aside). This post here made by a friend of mine is the inspiration/Reason I am even typing this at all:
https://battlefront-forums.ea.com/discussion/124302/luke-skywalker-is-absolutely-terrible-in-swbf2-and-what-he-has-become-is-a-disgrace/p1
I don't want good feedback to be lost among bickering. So here we are. I've consolidated the factual and needed improvements all into this post, and none of it will get lost in translation/bickering.
Now onto the reason I am writing this in the first place. There seems to be a misunderstanding between "Trash Tier Hero" & "Variance In Hero play between the platforms". Again, and I stress, even without the bugs, even if Luke was buffed already and hit like a truck, it is imperative that everyone that plays this game understand the following:
1. What is done on one platform, will never be identical to another platforms in game behavior due to game build variance (Game Play wise. Primarily I'm referencing the "What can be done on PC cannot be emulated/translated onto consoles. Reaction time, performance within the game itself, and also including precision/accuracy).

2. Because there is a variance between platforms and the game builds, there will always be different issues/experiences per different users on differing platforms. (Bugs, glitches, combat, etc. even though we're all playing the same game).
3. You're individual Skill level on a Hero/Villain is 100% the MOST Important factor when fighting other heroes/villains.
Now that I've covered that, I will get to the point. Which is that Luke Skywalker needs the following changes made to bring him up to par/in line with his counterparts within the game itself. Keep in mind that I play him Very well and don't really break a sweat using him as he is. Even with the bugs and lack of damage output/threat level.
The suggestions are as follows (This is from Direct Feedback from players/members given here, on these very forums):

1. Lower his Global ability cooldowns slightly as in doing so brings about a quicker rotation of his skill set which in turn boosts his all around DPS & threat level.

2. Slightly up his damage per Saber swing against Villains. As is, enemies know they can tank Luke for a while. Which honestly shouldn't be the case at all. He's a Grandmaster at this point.

3. Slightly increase the damage for Force Push and Repulse against Villains.

4. When Luke does Repulse, the animation as is leaves him open to soak a lot of incoming damage from all sources. An easy fix suggestion for this would be to slightly reduce damage intake while using Repulse until the animation ends (35% damage reduction while casting Repulse would suffice). Speaking of repulse animation, clean it up a bit. It takes too long to end. That's also part of its problem.

5. We need skins for Luke. Desperately. I recommend these 2 for The Fans both Old and New.

Bespin Luke:




Grandmaster/Hermit Luke:




As always, thank you for taking the time to read one of my posts. I hope you all have a wonderful week.

May the Force be with Us, Always.
@Landeaux2
,
@EventHorizionOH
,
@Guillaume_Dice
Thoughts? And let's keep it civil.
Origin ID: "NWG_Dash"

Youtube: https://www.youtube.com/channel/UCyUQ3FFqM-TQd-3xtZmHOGQ?view_as=subscriber
Link to all my Guides here in Tips & Tricks: https://battlefront-forums.ea.com/discussion/113241/custom-class-hero-loadouts-builds-revisited-pt-2-6-14-2018#latest

"When you ask for trouble, you should not be surprised when it finds you". - Plo Koon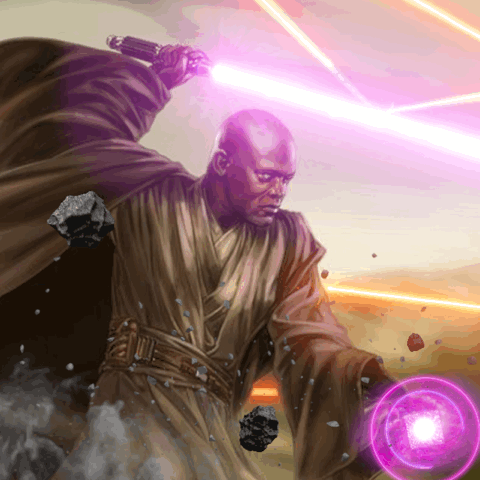 Post edited by Dash on
Howdy, Stranger!
It looks like you're new here. If you want to get involved, click one of these buttons!
Quick Links