(PS4) THE FORCE ACADMEMY: Recruiting now!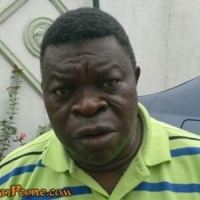 THE FORCE ACADEMY


[GUILD RECRUITMENT]
Far across the galaxy fierce legions of brave young men and woman fight gallantly on the battlefront against the tyranny of the universe bringing hope back to the galaxy ....but there's not enough of us anymore ...we need help to stop all the new approaching threats and other skilled rival players... Welcome to the first battlefront 2 guilds! Join The Force Academy and watch as you begin to rank up faster and strengthen all your skills. We need you to step into the action and help bring balance back to the universe. The force academy is recruiting you! join us and together we'll build our army far and wide taking back the battlefront on every system until we are unstoppable!






Guild Requirements:
• PS4 Platform
• Must play at least 3 times a week
• Level 40 at least One Hero + One Villain
• Must have veteran milestone achieved for any trooper class or a Hero/Villain
• Must speak English
• Positive attitude + Non-rage quitter

Guild Recommendations:
• Have mic
• Play on strong internet
• Play with the guild
• Share tips and tricks among each other!
• Strategize plays with the guild








...Join us and together we will bring balance back to the galaxy! We need you!

-Founder Acclaimed

~SomberingJace~

Acclaimed Founder-
Howdy, Stranger!
It looks like you're new here. If you want to get involved, click one of these buttons!
Quick Links