Skins for certain vehicles?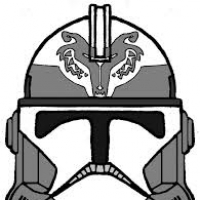 What about skins for LAAT's or ATRT? In both ATOC and ROTS and Clone wars various paint applications were seen on these vehicles and I think it'd be pretty cool to see the toothed design on LAATs or even ARC 170s. Thoughts anyone? Could apply to any vehicles, gave clone wars examples because everyone else didn't customize as much.
Howdy, Stranger!
It looks like you're new here. If you want to get involved, click one of these buttons!
Quick Links