The Road Ahead, Part 3 — March/May 2019

As Dennis stated, we are getting a "deep dive" into the Clone Wars (and prequel era), so it stands to reason that Clone Wars content will continue during March/May 2019. So what can we expect? Based on what we know is coming in November-February and some rumors and data mined info, I think we can expect the following over the 3 month period between March and May of 2019. Before you dip into Part 3, check out Part 2 here (which looks at content for January/February 2019):
https://battlefront-forums.ea.com/discussion/125081/the-road-ahead-part-2-january-february-2019
CORUSCANT
Wait... That does not compute for some people... But DICE will be taking us to Coruscant...
Anakin and the 501st have been added by this point. ObiWan and Yoda and there. All the principle Jedi are in game. All the other major Prequel locations have been accounted for (Naboo, Kamino, Kasshyyk, and Geonosis). The Center of the galaxy and home of the Jedi Temple, Coruscant is the next logical major Prequel Era location. Sure there are others that could/should be added to the game, but throw in the fact that recently a sound file for a Coruscant Speeder has been data mined and I think a picture starts to become clear. DICE has been hyping the rest of 2019. Ben even said that he was more excited for the rest of 2019 than the announced content so far... And with good reason. Track record be damned. Things are about to kick into VERY high gear.
GALACTIC ASSAULT / CONQUEST -
One of the most requested locations to be added to Battlefront since the launch of BF 2015, the Jedi Temple is a perfect arena for Galactic Assault and Conquest. This would be an predominantly indoor GA/CQ map that would also lend itself nicely to being broken up for a STRIKE/BLAST map, as well. The battle would begin outside the Jedi Temple and would intensify in the great hall of the main entrance...
Later, the battle will rage into the interior of the Temple with winding staircases and statues for cover...
Finally, the battle will spill over into the Jedi Library where the clone army and its Jedi Generals will make one final stand against the Droid Army... And it will be GLORIOUS!
But the fun doesn't stop there....
STARFIGHTER ASSAULT
We'll likely also get the first addition to Starfighter Assault since D'Qar, and it's one that everyone has requested.
The BATTLE OF CORUSCANT
We've heard that this map has been in development since the beginning and it certainly on the radar for the team, but this Battle as seen in ROTS is the ultimate Prequel Trilogy space battle and BELONGS in Starfighter Assault. If it's ever going to happen, it should come in alongside Coruscant for ground battles.
HEROES
Between popular opinion and recent data mined audio voice lines found in the game after the last update, it seems like the choice of the next two heroes is rather obvious. Ben has recently said that "Film" characters won't always necessarily take precedence over animated characters, and Dennis has said that there will be plenty of female heroes represented in the gamee...so it's safe to assume that we will get:
Ahsoka Tano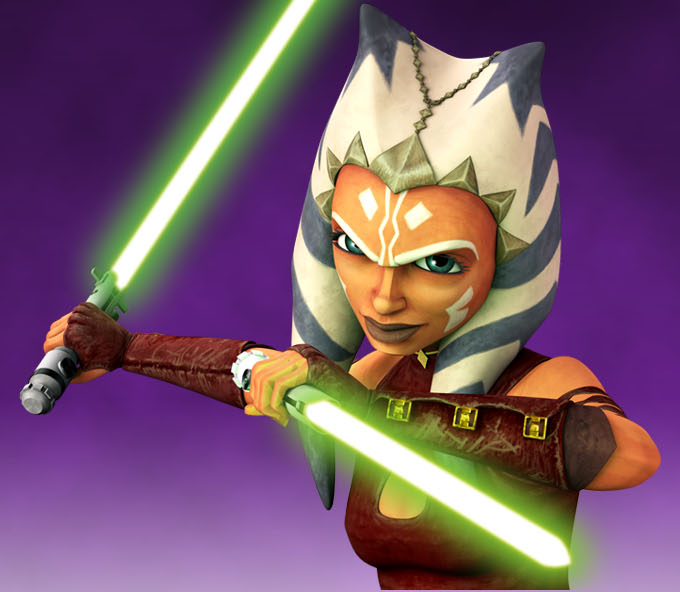 One of the most popular characters in all of Star Wars for the past 10 years, The Padawan, Ahsoka Tano who fought alongside ObiWan and Anakin, will make her Battlefront debut.
She'll probably have two skins. one with her Rebels (white light sabers) and her PRIMARY APPEARANCE with green sabers from the Clone Wars series.
Also a highly requested Clone Wars character, fellow double lightsaber user, natural counter (and Nemesis of Ahsoka) the Villain to be added is none other than...
VENTRESS
(+ additional skin)
HUNT MODE
Straying from the Coruscant motif for a moment, Ewok Hunt will finally start to expand and will become HUNT MODE. The first new Hunt Mode will be:
GEONOSIAN HUNT
GEONOSIAN HUNT Map—Geonosis (Catacombs)
Scenario: A squad of clones has been left behind to hold a Republic outpost following the Battle of Geonosis. But the natives are restless. Cut off from the rest of their forces, the clones must survive the darkness of the catacombs until help arrives.
This "Winter Update" will also be the one to bring in the fixes to the Clone armor for the 104th, 91st, and 327th cone legions as Ben has promised.
Lastly
3 Months after its debut in Multiplayer #soloplayersmatter will finally get what they've been waiting for. Arcade - "Conquest" Mode will arrive, along with some arcade changes that the community has long requested to be implemented.
Large Scale Objective Based Mode
Finally, we'll have an Arcade Large-scale, 20v20 mode, with full access to all heroes, troops, reinforcements, vehicles, skins...and command posts to fight over. It won't be a carbon copy of the new Conquest mode—it won't feature the "Capital Ship Takedowns" but it will be what Arcade fans have been waiting for.
June-August of 2019 is up next and DICE is not done with the Clone Wars yet...
Check out Part 4 here
https://battlefront-forums.ea.com/discussion/125623/the-road-ahead-part-4-june-august-2019
Post edited by Scoundrel on
Howdy, Stranger!
It looks like you're new here. If you want to get involved, click one of these buttons!
Quick Links