The Road Ahead, Part 4 — June/August 2019

Dennis' recent comments in the November Community Transmission (reiterating how the Clone Wars are just getting started) have me feeling good about the June-November 2019 period. Doubt all you want... But I think the days of being disappointed by lack of content are behind us. Let's take a look at the June-August period of 2019. I believe that the Clone wars will still be raging this coming summer. But if you want to catch up on the predictions so far (you can keep track and call me a prophet or a fool) check out the previous Roadmaps here:
Part 1— December 2018
https://battlefront-forums.ea.com/discussion/125019/the-road-ahead-part-1-december-2018
Part 2 — January/February 2019
https://battlefront-forums.ea.com/discussion/125081/the-road-ahead-part-2-january-february-2019
Part 3 — March/May 2019
battlefront-forums.ea.com/discussion/125154/the-road-ahead-part-3-march-may-2019
First up
JULY/AUGUST 2019
GALACTIC ASSAULT / CONQUEST
If leaks and rumors are to be believed, then another iconic battlefield of the Clone Wars will make its debut in Battlefront 2 in the summer of 2019. The planet where the final battle of the Clone Wars was fought—prior to the issuing of Order 66 by Emperor Palpatine. The place where and the 212th Attack Battalion and Commander Cody turned on General Obi-Wan Kenobi. The battlefield where Obi-Wan finally put down General Grevious like a rabid gundark. The planet...
UTAPAU
From clone trooper rapelling down from transports to aid Obi-Wan Kenobi and eliminate the separatist threat, to the heartbreaking betrayal of the the Jedi General by his clone comrades, Utapau is an iconic Clone Wars Battlefront. Long rumored to be one of the first maps to be released prior to the progression system debacle, Utapau is most welcome indeed. Surely, once the large map has been released, portions will be used for HvV, Blast, and hopefully Strike. Not to mention, this would be an obvious cinematic to open the battle on the clone side...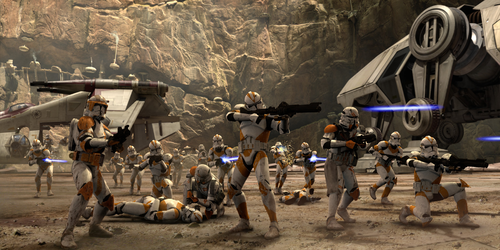 Once again, in this three month period, we should get more than a GA/CQ map. Now with the new Conquest gamemode launched, and utilizing some form of Arial battles to take down Capital Ships, I think it's safe to assume that we can continue to enjoy new maps for...
STARFIGHTER ASSAULT
BATTLE OF NABOO
Straight out of Phantom Menace, we've all wanted the Naboo Starfighters to be playable in SA. The PRIMARY starfighter in this mode would be the N-1 attacking the droid control ship in an effort to stave off the invasion. But, I'm torn... The only thing I can't decide is whether I want this to be in space or in atmosphere because flying around Naboo in an N-1 during Galactic Assault is magificent. One of the most gorgeous maps in the entire game...
HEROES
JANGO FETT
The DICE team's Spark sessions have led to some interesting developments and teases for the game's future and content yet to come. One such tidbit has been the fact that Dennis has teased the fact that dual pistols are being worked on. This leads me to believe that this summer we can expect none other than Jango Fett to join the Villains roster. Jango is more or less a re-skin of Boba Fett visually (with some obvious changes), his likeness is all over the game witht the clones, his voice is there with Boba... maybe he gets a full working flamethrower (similar to the first order flame troopers), but if that dual pistol tech is being woked on. Summer is a good bet for Jango.
PADME AMIDALA
Along with Jango—while not an obvious pairing—I think we'll see Padme Amidala enter the battlefront. There are a number of reasons why I feel this will happen. For one, data miners have found voice lines referring to Senator Amidala in the Grevious update. Dennis has touted the addition of more female characters and Padme is one of the "Big Three" of the Prequel trilogy. By this point, both Obi-Wan and Anakin will be already in the game. Padme has some obvious skins that can be released with her or be added later:
REINFORCEMENTS
Although I think that there's an outside chance of this happening alongside the New Large Scale game mode it's more likely that reinforcements will be added much later. We know it's on the radar for DICE. Dennis has said that it's one of the things he thinks the game needs the most. In addition, two recent clues have suggested that a certain reinforcement is on the way...
Droidekas.
1) Dennis has divulged that recent Spark sessions have tested transforming droids. The only transforming droids in Star Wars are the Destroyer Droids, so options are limited.
2) There is a very cheeky, impossible to miss voice line reference to Droidekas by the droids at the end of Glactic Assault on Geonosis. And after the "environmental clutter" droidekas found in artwork, it's safe to say that Droidekas are coming.
But Droidekas won't be alone... We'll likely see 1-2 new reinforcements per faction. Maybe it will be called a Sentinel Class, maybe not, but I feel good that these are coming:
Galactic Clone Marines
Appearing in ROTS and the original Battlefront 2 (2005) these troopers are certainly a likely candidate either as a reinforcement or Sentinel Class.
MAGNAGUARDS
ARC TROOPERS
Naboo Royal Guards
Since the Clone wars content begun back with Geonosis released all content has remained in-era, and I believe that will continue, with one deviation. When additional reinforcements come, to keep things balanced, I think they may also add reinforcement to other eras, as well. Rebel/Imperial Pilots
Alderaan/Imperial Royal Guards,
Praetorian Guards/Riot Troopers/Executioner Troops,
Resistance/FO pilots)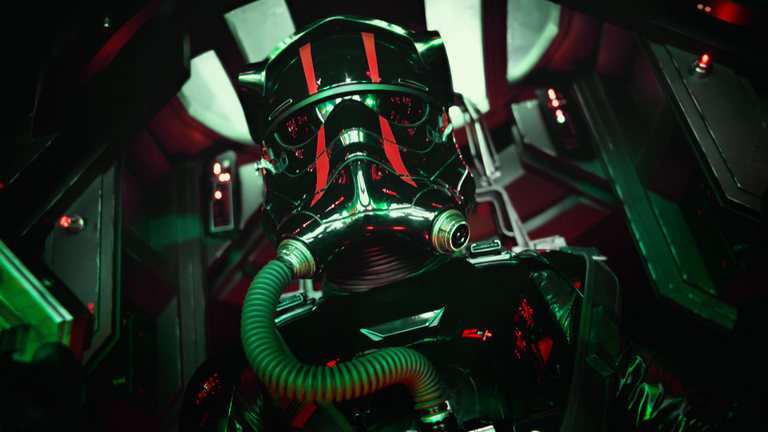 The Clone Wars are not over yet... September-November 2019 will see the last of the Clone Wars content being brought into the game.
Howdy, Stranger!
It looks like you're new here. If you want to get involved, click one of these buttons!
Quick Links