My Thoughts / Improvement Suggestions on Obi-Wan Kenobi
Yo wassup my Jedi & Sith pals.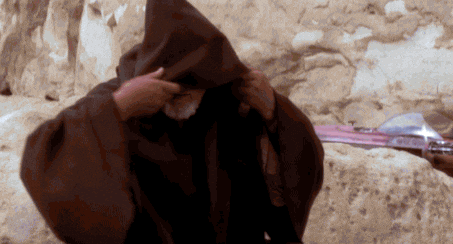 I have a few criticisms with the new Hero added into the game that I will be talking about in depth in this thread.
These problems have bothered me to an extent that I can't even begin to describe, which drove me into making this.
So here's what I think is wrong with him that doesn't make him up to par with some of the other heroes in the game.
As well as some of my own personal nitpicks with him that I think would amount to an absolutely perfect resolution if they were to be addressed, in my opinion.
I've played Obi-wan extensively in both GA and HvV, and deduced that his a low tier pick for the large mode, and just OK in HvV. So most of my gripes will be geared more toward GA, and some of it will be for HvV.
To start off, Let's begin with his iconic move from Revenge of the Sith when he fought General Grievous.
All-Out Push – Improvement suggestions and Gripes.

Honestly, I like this ability a lot. But the way enemies can just easily roll out of it, as well as it disabling on its own randomly just make it absolutely abysmal to use.
What I would have liked to see from it, is if you were to fully charge this ability, you would Guard Break an enemy light saber block. Which would leave them open to attack & would make Obi-Wan more viable in direct saber duels.
Because as of right now, he really isn't the greatest for duels in my opinion.
I also would like if this push can counter Rolls / Dodges entirely. As you're risking so very much to get that push off, but then someone rolls & negates your dedication to the charge up time.
It is incredibly unsatisfying when this happens, especially when considering this ability HAS to be charged up.
I know that the Restrictive Mind Trick is supposed to counter rolls, but come on, it would be nice to have this all the time. You know?
You should be a threat, not someone to toy around with.
One last thing though, I wish the animation for pushing was a bit more, you know, Spectacular!
With all the emphasis on the charge up, I thought this ability would come with a bit more flash to it is all.
Just sayin
All-Out Push bugs / glitches
– The ability cancels randomly half way through the Push, and not affect anyone hit by it.
– Sometimes on uneven terrain, the Push will not damage the enemies you intended to kill. Even if they're within the pushing radius you've charged it up to.
– This Push will also sometimes trigger automatically even though I'm holding down the button to charge it.
╲\⧹│
◾-◾-◾-◾-◾-◾-◾-◾-◾-◾-◾-◾-◾-◾-◾-◾-◾-◾-◾-◾-◾-◾-◾-◾-◾-◾-◾-◾-◾-◾-◾-◾-◾-
│⧸/╱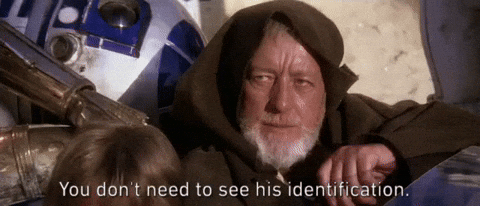 Restrictive Mind Trick – Thoughts on the ability & Improvement ideas.
This ability seems pretty solid, almost no complaints... Almost.
What I don't like about this ability is how you NEED another person accompanying you while you activate it. It's way to weak to use on your own, which is really unfortunate sense most other heroes have abilities that are good Solo AND with team mates.
So I think that they should give this ability a few extra tune ups, just to make it a bit more up to par with other abilities, as well as being viable in GA mostly.
│So here's what I've got in mind for this Ability│
│ 1.
When enemies are mind tricked, they should have their Look Around movement reversed. And what I mean by that is that your controllers analog stick to look around and see things with your character is inverted.
If you try to look up, you'll look down. If you look left, you'll just look right instead.
Groups of enemies hit by this ability aren't really phased by it at all, they just see where you are & blast you.
Same with Villains, they can still hold up their block or jump away at will to avoid you.
This will make enemies seem more confused & have to adapt more while being mind tricked.
As well as actually making this ability truly threatening, like Rey's mind trick.
│ 2.
If any enemy has an ability active, then it should outright disable any active ability on them until the mind trick duration is over. It already does this for a very few select abilities, but I would like if it did it to all.
Like for example, this should be able to stop an enemy Heavy Sentry Gun or Bossk mines / predatory instincts.
But it doesn't, and it makes him feel incredibly weak in most situations as a result.
│ 3.
Decrease enemy ability charge up times by 25% for 10 seconds.
This should be able to hurt people long term if they come across Obi-Wan, which makes him an actual high priority threat, rather than just a Padawan learner like he is currently.
(Yes he feels like he's Padawan status ATM, he's a piece of cake fighting as a villain & a punching bag for soldiers.)
│ 4.
Increased Duration on Infantry Units & Increased time on Starcard on purple to 2.50 seconds instead of 1.40.
The ability is very weak against soldiers, and the star card only helps out a tiny bit. This should help with that.
╲\⧹│◾-◾-◾-◾-◾-◾-◾-◾-◾-◾-◾-◾-◾-◾-◾-◾-◾-◾-◾-◾-◾-◾-◾-◾-◾-◾-◾-◾-◾-◾-│⧸/╱

Defensive Rush Nightmares & BIG Overhaul suggestion / improvements.
It absolutely baffles my mind how Obi-Wans defensive trait was reduced into a Rush ability in this game.
WHY in the beard of Kenobi would they make his DEFINING TRAIT into an ability that
FORCES
YOU to go OFFENSIVE.
And even then, it is absolutely horrendous when going on the attack.
I mean I get the whole 'Good defense is only capable through a good offense' thing. But did they really have to go this far as to completely remove your freedom of being Defensive?
I just can't wrap my head around this, it drives me nuts.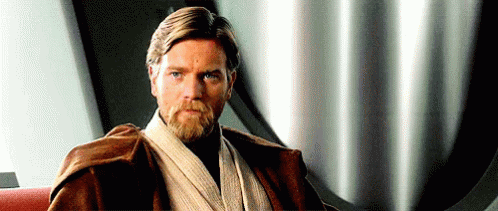 Because of how they disrespected one of my most favorite characters, by making Obi-Wans ultimate ability into the worse dash in the entire game, they have failed to actually replicate his character into the game.
Without his base trait of being defensive in nature being a reliable & solid ability, they've ruined what little semblance of what makes Obi-Wan truly himself in battle.
And that is the ultimate failure of this entire hero IMO. They completely missed the mark when it comes to this ability.
│It's time to bring an end to this Chaos│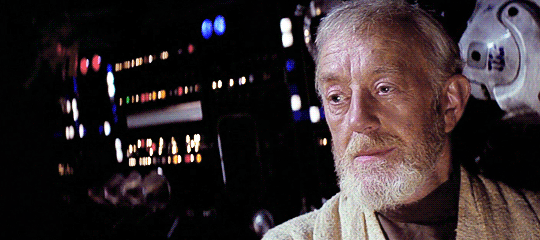 Now that we've gotten that wall of text out of the way, it's time to get into the good stuff.


│– Here's what I think can completely fix this entire ability & make it worth while for Everyone –│
│
⦗DEFENSIVE RUSH⦘ OVERHAUL / REWORK ––– Soresu

Description for Soresu–
Obi-Wan combines all of his attributes to deflect all incoming blaster fire back at enemies, and counter strike against other light sabers.

How this New Rework actually works: Obi-Wan goes into a unique stance to signal that this ability is active.


It is a seamless ability, you activate it, you go into the pose and that's it.
You will be able to move around freely while this ability is active like Vader's Rage. No stiff dash animation.
During this time of Soresu, you will be able to automatically deflect all incoming blaster fire into an enemies general direction throughout a
180°
radius in front of you. (Which means enemies will be forced to attack you from the back) All while sprinting and moving around at your own whim.
But since the laser bolts don't actually land on the enemy often, you will have to actually press the block button to really get those 100% deflected bolts in.
Whenever your block is up, those laser bolts will fly straight back where they were fired from. Which means you won't be able to miss unless an enemy is moving very quickly while shooting you.
But while your block is active, you won't be able to sprint, but you will have a much faster walking speed while the block is active.
The animation for deflecting bolts could be recycled & be the same one used for the regular Defensive Rush.
Just so all that work doesn't go away you know?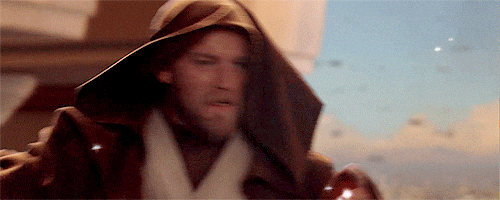 But if the Player ever so decides to attack with the saber rather than just deflecting with this ability, he / she can do that as well.
But as a trade off to the massive defensive capability of Soresu, these strikes will be a lot slower than the normal ones you start off with.
You will only be able to swing every
.80 seconds
, and the defense of this ability will not protect you while you're slashing with your saber.
In direct Saber Combat with an enemy like Darth Vader, the Defense of this ability will protect you from all of his strikes. But it won't stop him entirely, he can still just keep on flailing on you like theirs no tomorrow.
But while you're blocking with this ability is active, you can actually Counter Strike ALL of his saber strikes with one incredibly swift Riposte Strike.
This strike will be lightning quick, and deal
170 damage
. This strike will happen over the course of
.15 seconds
.
During those .15 seconds your defense will be off, but thankfully its short enough that you shouldn't have to worry unless there is a TON of damage flowing your way.
Which means this ability is a direct hard counter dangerous villains like Vader or Grievous.
│◾-◾-◾-◾-◾-◾-◾-◾-◾-◾-◾-◾-◾-◾-◾-◾-◾-◾-◾-│
Overall, this new reworked ability I thought of is a smooth pure defense ability that emphasizes & encourages players to Be Like OBI-WAN. It is NOT clunky, stiff, or just a worse version of some other ability.
You can go on the offensive, sprinting for the point while deflecting loads of blaster fire.
Or you can go completely on the defensive, and ensure victory for yourself and your companions.
This is Obi-Wan, and this is how he should have been from the very beginning in this game.

╲\⧹│◾-◾-◾-◾-◾-◾-◾-◾-◾-◾-◾-◾-◾-◾-◾-◾-◾-◾-◾-◾-◾-◾-◾-◾-◾-◾-◾-◾--◾-│⧸/╱





│– Other things about Obi-Wan that I would like to see Changed –│
His Standard Light Saber Stances & Animations in the game
Honestly, I utterly despise Obi-Wan Kenobi's Standard light saber stances, and his run animation.
It just looks so goofy, nobody ever actually runs like that.
They should've given him his run from TPM when he's running toward Quigon in the final fight with Darth Maul
Why couldn't they do this? It's way cooler than the one they settled on in my opinion.
And this is what I wish his Standard Saber Pose was in some way.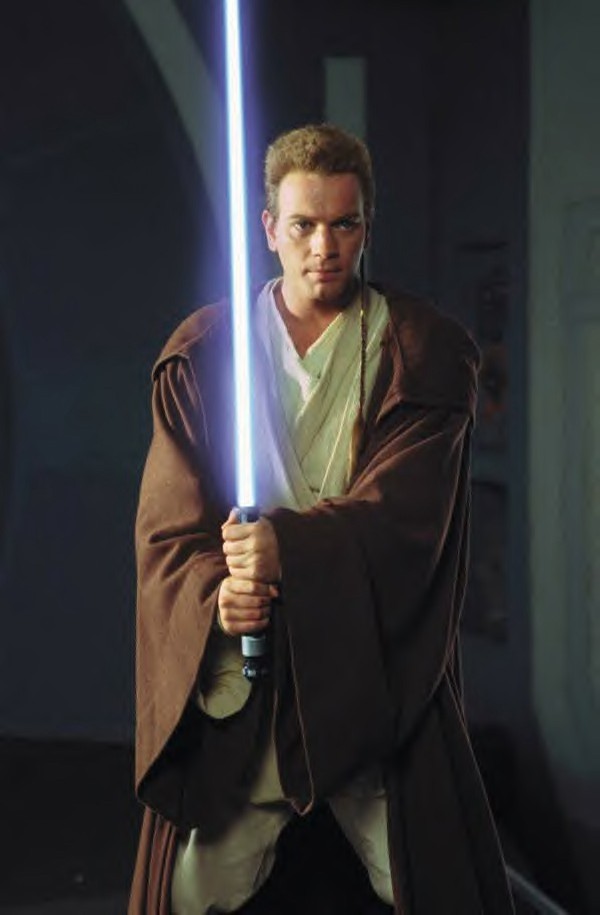 And lastly, this is the blocking pose I would've wanted him to have. He does this in almost every scene he's fighting in.
That's just to show how I WISH he was. Just my own 2 cents.
Alright guys. That's all I've got for now.
What do you think about my ideas for Obi-Wan? Do you think He's perfectly fine? Or is he damaged beyond repair?
Let me know! I'm seriously very curious about what all of you have to say about this thread & Obi-Wan as a whole.
Thanks for reading, and take care guys.
@Dash
⦗ XBOX GT: EIusive DJ⦘
~ "
The Knights of Gareth are eternal..." ✔
\⧹If you happen to have ANY ideas for any hero you desire to have in Battlefront 2, Let me know in a DM!⧸/
How to make Every Hero Viable in Battlefront 2


Howdy, Stranger!
It looks like you're new here. If you want to get involved, click one of these buttons!
Quick Links