AT-RT aiming reticle off center?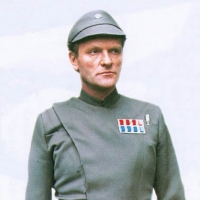 Before the Geonosis update, I didn't really notice this, but ever since Wednesday, whenever I am piloting an AT-RT and aiming to shoot at infantry, my firing is a little off center and to the right by a smidge. So basically all of my shots are to the right of whatever I am directly aiming at, even though my reticle is centered right on the target. Has anyone else experienced this?

EDIT: Actually, whenever I am shooting, the lasers are off to the left of the targeting reticle. I think this is because of instead of the camera view being directly behind the AT-RT, it's an over the shoulder view for some reason, therefore throwing off the targeting reticle.
Howdy, Stranger!
It looks like you're new here. If you want to get involved, click one of these buttons!
Quick Links