Obi-Wan bugs aside, is Fantastic in GA
Look we all know there is a block bug, a force push registry bug/issue, and his animations are delayed or too long. These issues can cause instant death, as well as sour the experience of playing one of the most Iconic and Amazing Heroes of the entire Star Wars Franchise/Battlefront Franchise.
I have always made guides, always posted videos in an attempt to help those who just don't have the time to figure these things out, or just want to learn a different way of doing things. I like writing guides, and i'm not going to stop. If even ONE person plays better because of a guide or video, that does it for me. Mission accomplished.
With that all said, I want to get onto the topic itself. Obi-Wan in GA specifically for this post. As some of you know I take Game balance and Mechanics seriously. I like to debate all aspects of the core mechanics of the game itself weekly with other forum members, and I apply that knowledge and write my guides from experience with said knowledge from my time playing.
A few days before Geonosis & Obi-Wan were deployed, I updated my Hero guide for Obi-Wan himself. You can read/see that here below:
https://battlefront-forums.ea.com/discussion/122961/definitive-hero-star-card-guide-revised-hok-cw-heroes-villains-updated
I wanted to give everyone a heads up with the Loadouts and possibilities for him as a New Hero being added to the Battlefront. What he could do, what Cards help him do it better, and what cards for what modes specifically amplify his role within this game. That role being Defender of Objectives & Protector of fellow Heroes. Sure he can stomp troopers like fodder, sure he can push objectives, he's a Jedi, he's Obi-Wan. But that is not all he can do, that is not his primary role. And a lot of people get that part of the game confused and assume that "ALL" heroes/villains are meant to move in and kill everything and button smash OMG KD! No, there's more to it. And the endless debates about "Buff this Hero/Nerf this Hero" will always be here, but this isn't about that. This is about playing a Hero to his niche, his style, his ROLE.
The Loadout I use for GA is:
With this Build, some of you would say
"But why not his regen card"
? Good question, that's for you to decide. But as for me, I use him Defensively. I don't need to regen 24/7 because I don't engage like a madman and lose all my HP repeatedly pretending he's another hero as I play him. Or forgetting the Game mode i'm in and acting like i'm an unstoppable force that cannot die. Knowing your limitations is the first step. Applying your experience is the second step. Knowing the ROLE your Hero lines up in is the last step.
You pick your hero, you set up your build to your play style, but none of it will matter if you play the hero wishing he was another hero/played like another hero. Obi-Wan may not seem like a "Master of Defense" with his bugs atm, but I promise you, you will think differently when his bugs are fixed. Because if he was how he was supposed to be, you guys would be enjoying his play style. But like we know, he deployed with bugs, "Surprise".
Not a surprise at all. But here we are.
Now enough of the talking, Let me show you what I mean with that build, being used by me in GA with his bugs/saber blocking issues: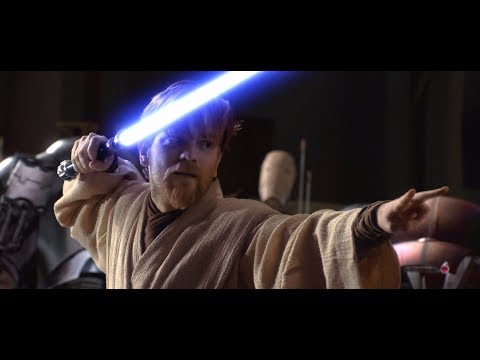 Please feel free to chime in with your thoughts and Opinions. Be honest, and tell me how you would play him, and what your play style is like. What would you do with a Defensive designed Hero?
As always, thanks for taking the time to read one of my posts. May the Force be with Us, Always.
#HeIsTheMasterOfDefenseHesJustBuggedATM
Origin ID: "NWG_Dash"

Youtube: https://www.youtube.com/channel/UCyUQ3FFqM-TQd-3xtZmHOGQ?view_as=subscriber
Link to all my Guides here in Tips & Tricks: https://battlefront-forums.ea.com/discussion/113241/custom-class-hero-loadouts-builds-revisited-pt-2-6-14-2018#latest

"When you ask for trouble, you should not be surprised when it finds you". - Plo Koon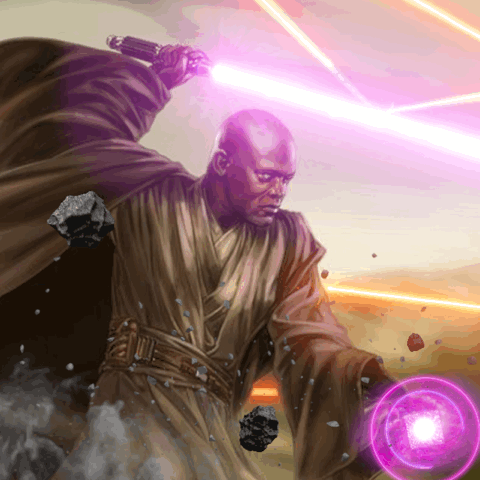 Howdy, Stranger!
It looks like you're new here. If you want to get involved, click one of these buttons!
Quick Links