What happend to this game in the past half year?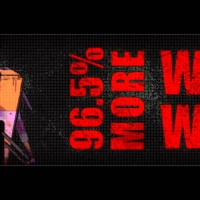 I haven't played this game in the past 4-5 months, and came back to see what changed.
But what the hell is this?

- Game freezes in the menu and in the "announcement screen" of the Clone Wars update.
- Still slow and temp. micro freezings in menu
- still no map browser? (Releasing a new map and can't even play it when i want?)
- Every setting of mine has been reset to some default setting or just messed up.
- Mouse smoothing is a thing now? No instant mouse reaction when aiming. Annoying as hell
- "Poor network connection" Really? Since when and why? Lagging as hell. And don't tell me to get a better ISP, because my 500mbps network should be more than enoung. And if Warframe Diablo, Quake Champions ect isn't lagging, why this game.

I have the feeling, this game has devolved instead of evolving.
Howdy, Stranger!
It looks like you're new here. If you want to get involved, click one of these buttons!
Quick Links