The Road Ahead, Part 6 — December 2019 / April 2020

DECEMBER 2019
Starting in December 2019, the focus will shift to the Sequel Trilogy for a little while. After a calendar year focusing on the Clone Wars/Prequel content (and rightfully so), December of 2019 will feature all new content based on Epispde IX. I don't think that's a stretch or a crazy prediction.
GALACTIC ASSAULT / CONQUEST
Undoubtedly, there will be an epic, major ground battle from Episode IX represented in BF2.
STARFIGHTER ASSAULT
Likewise, there will also likely be a major space battle from Episode IX represented in BF2.
HEROES
Difficult to say, but if there are any new heroes/Villains introduced in IX, they'll be represented in BF2 in this December 2019 update. This is not a spoiler, as it has been announced by Lucasfilm that Keri Russell will be in Episode 9. If I had to guess, I'd say Keri Russell's new character is a safe bet to be added. Female Hero/Villain. Makes sense. Don't know what side she's on, however, but seeing as she's a big-name actress with ties to JJ Abrams, I think we can assume she'll have a big role—one way or another.
HERO APPEARANCES
REY, FINN, and LANDO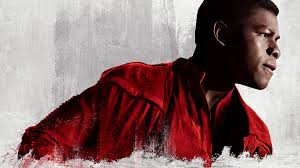 EPISODE IX Epic skins for Finn, Rey, as well as Lando are very likely. (Lando's skin would NOT be Legendary since he already has BillyDee Williams current 2018 voice in-game.)
JANUARY 2020 - APRIL 2020
The Sequel trilogy is lacking in content options simply because it's so new and Battelfront has already explored most of the locations in the Sequel Trilogy. It doesn't have the rich history of years' worth of canon material to pull from yet. But that doesn't mean there isn't enough to focus on. Here what I think will happen for the Sequel Trilogy between January-April of 2020.
STARFIGHTER ASSAULT
STARKILLER BASE
Epic Space battle from the Force Awakens. Taking down Starkiller was a major victory for the Resistance. Starfighters are a major part of the GA map on Starkiller Base and an atmosphere battle to take down the base while the ground battle rages below would be perfect.
ASSAULT ON TAKODANA
The campaign paves the way here... Fighting above the lake and castle, resistance ships try to stave off the First Order Assault.
GALACTIC ASSAULT / CONQUEST
CANTO BIGHT
The only other major location from The Last Jedi not yet seen in BF2 (Ach-To not withstanding) Canto Bight offers for some visually unique gameplay for a Galactic Assault/Comquest Battlefront.
EXTRACTION / STRIKE
CANTO BIGHT
Canto Bight would again feature in this mode (escorting the cargo through the streets of the city, then ultimately to the beach for extraction).
HEROES
There are a few heroes and villians from the Sequel Trilogy who should make their debuts. All the below candidates would arguably have larger, expanded roles, or at least feature in the final chapter. Once they've been added, the cast of characters from the Sequel Trilogy will be well represented.
POE DAMERON
(+ appearances, including Ep. IX appearance)
GENERAL HUX
(+ appearances, including Ep. IX appearance)
MAZ KANATA
Maz comes with her blaster and JetPack from The Last Jedi, and I'd imagine also a "slicing" ability. She wasn't good enough to be the "master code breaker" but she's a skilled slicer.
SUPREME LEADER SNOKE
REINFORCEMENTS
CANTO BIGHT POLICE
One obvious reinforcement option is the Canto bight Police force. It would be a nice addition and certainly a map/era specific addition.
HERO APPEARANCES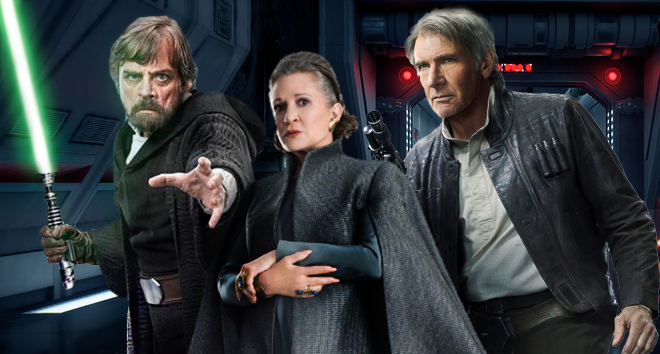 There are several new EPIC and LEGENDARY skins for heroes that I think we should all be hoping for and they all center around HAN, LUKE and LEIA...
LEGENDARY APPEARANCES
LUKE SKYWALKER
GENERAL LEIA ORGANA
HAN SOLO
CAPTAIN PHASMA
After seeing how well the Grevious Legendary "Shattered" skin turned out, you can bet we'll be seeing a battle damaged "Shattered" Phasma.
Following this "season" of Sequel Trilogy we head into MAY 2020. May is of course the anniversary of where it all began. And I think we'll be headed back to the Original Trilogy...
More on that next...
Howdy, Stranger!
It looks like you're new here. If you want to get involved, click one of these buttons!
Quick Links