20th Anniversary The Phantom Menace 2019
With The Phantom Menace anniversary coming next year it would be a great opportunity to celebrate with new characters:
Jedi Master Qui-Gon Jinn
Skins:
"Jedi Master"
"Tatooine" (Poncho)
"Battle of Naboo"
Queen/Senator Padmé Amidala
Skins:
"Tattooine"
"Theed Palace"
*Attack of the Clones* skin:
"Senator Amidala" (Poncho)
"Agressive Negotiations"
And since we already have Darth Maul, perhaps we could get Bounty Hunter Aurra Sing: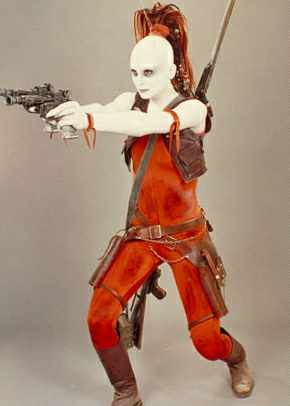 Howdy, Stranger!
It looks like you're new here. If you want to get involved, click one of these buttons!
Quick Links