Low the Prices DICE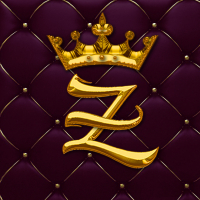 First of all, I don't have problems with getting points for Heroes. I have 450 hours played, with 79% challenges, all 2 level 70 classes and some level 40 heroes.

But now, with the Heroes Unleashed gamemode and the Live Day Event I have realized that the game is funnier than before.

Why? Cost Reduction.

Yeah, maybe Heroes Unleashed is not for all (I love it and I would like it to be a separated mode), but Live Day Event is pretty cool for this.

People usually wanna save points for Heroes and not reinforcements nor spaceships, and maybe you can get one or two if you are an average player per match, but maybe you get those 6000 points to play with a hero and, bad luck, you get killed in few seconds cause of the circumstances of the match. Your reward is 140 points.

Did you have fun? Absolutely not.

With those gamemodes where the price were lowered I have experience the greatness of this game: I was able to play 4 or 5 heroes, smashing players, even take some reinforcements and spaceships to support my team, even changed some classes because I didn't care about getting points. Also, I didn't care of being killed, because I were able to get points to get whatever I wanted. Now heroes were expendables. I didn't play crazy, but neither coward, afraid of being killed and lose all the points I had got through the entire match.

So please, EA_DICE, reduce the costs of the reinforcements, heroes and spaceships (well I think spaceships are pretty good). With this, you will have an even funnier game.
Post edited by Zyder on
Howdy, Stranger!
It looks like you're new here. If you want to get involved, click one of these buttons!
Quick Links