The Road Ahead, Part 9 — July 2020

One of the things I think the team at DICE has been very good about is including all the major bits of Star Wars. Me personally... I'm a OT fan, first. But More importantly, I'm a Star Wars Fan. Clone Wars is great and the Prequels offer lots of great characters and content, and were highly requested by the fan base. Sequel Trilogy content needs to be represented as well. Fans of the ST need to be catered to just like everyone else. There is a lot of essential content that I've outlined in these 'Road Ahead' posts that I've hoped to get for a long time. Point is, ALL of Star Wars should be included here (I'm talking about Film and TV, here). The Movies have been pretty well represented by this point. So has the Clone Wars TV show. That is why I think that this month should be dedicated to...
REBELS
There is a lot of great content from Rebels to be had. A ton, actually. In case you weren't aware, those Imperial Jumptroopers that are already in Battlefront 2..? Those are straight outta Compton (I mean, Rebels). If you have never seen Rebels, or quit after the first few episodes, give it another shot. You won't be disappointed.
July 2020
GALACTIC ASSAULT / CONQUEST
BATTLE OF LOTHAL
Lothal was the home planet of Ezra and focal point of Star Wars Rebels. Here, the crew of the Ghost will do battle with Imperial forces in and above the streets of Lothal.
STARFIGHTER ASSAULT
SIEGE OF LOTHAL
The Rebels will try to stave off the Imperial Occupation of Lothal among the stars.
HERO STARFIGHTER
GHOST (Piloted by HERA and CHOPPER)
The heart and soul of the Rebels Crew and the place where they called home.
The Ghost was a character unto itself.
With Hera and Chopper in the cockpit, it will be one fun ride.
And there was that time that the Ghost appeared in Rogue One:
VEHICLES, REINFORCEMENTS, and WEAPONS
There are a few options of the team at DICE want to bring us some new vehicles, reinforcements, and weapons from Rebels. Quite a few actually could be added:
AT-DP WALKER
IMPERIAL COMBAT DRIVER
A potential Reinforcement Skin.
IMPERIAL SPEEDERS
If we are to get another Speeder variation, there are plenty from Rebels to choose from.
CJ-9 BO RIFLE
I don't usually mention weapons, but this makes too much sense. Originally from Rebels and appearing in BF2015 the BoRifle with its unique Melee ability should return...even if Zeb doesn't.
TIE DEFENDER
Thrawns secret military project would be a great addition to STARFIGHTER ASSAULT. it last appeared in BF2015.
B-WING
While I agree that this should have been in since launch, what a great time to add it STARFIGHHTER ASSAULT. This was also in BF2015, and of course, Return of the Jedi.
HEROES
KANAN JARRUS
The Cowboy Jedi. The samurai gunslinger. KANAN is a blaster wielding, lightsaber swinging Rebel Jedi who belongs in Battlefront 2. Unique playstyle with a lightsaber as the primary weapon and a blaster as a secondary ability (like Leia's E-11).
EZRA BRIDGER
Ezra's Lightsaber/Blaster would be one of the most unique weapons in the entire game.Primary lightsaber with a few bolts to be blasted at a time when the saber is charged... Could work.
SABINE WREN
Dual Blaster wielding. JetPack flying. Explosives expert. Mandalorian bada$$. Female. Colorful. And wih a detonite ability similar to Han Solo, and a Darksaber ability to also use for a brief time.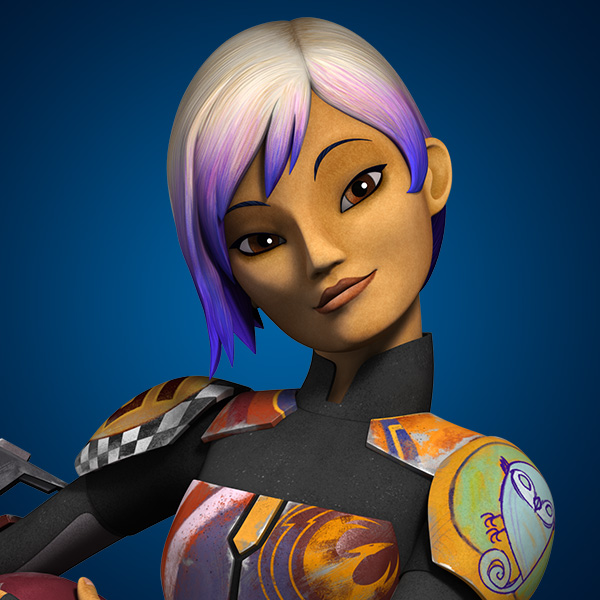 GRAND ADMIRAL THRAWN
The expert strategist. Cold. Calculating. Ninja-like hand to hand combat skills. THRAWN is a threat not to be taken lightly.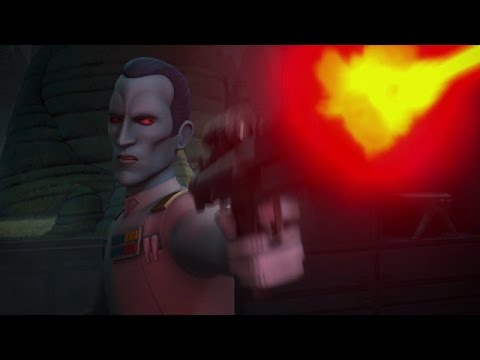 GRAND INQUISITOR
The Grand Inquisitor helped Darth Vader hunt down and destroy the Jedi. Enough said.
HERO APPEARANCES
Some new looks for Classic Characters are here as well.
PRINCESS LEIA
DARTH VADER (Battle Damaged) following his duel with Ahsoka
LANDO CALRISSIAN
This will mark the end of "new" conent for Battlefront 2, but the rest of 2020 should be spent bringing back maps from Battlefront 2015... A look at the wrap up next. And truth be told, I think I'm more excited for this than anything else.
Howdy, Stranger!
It looks like you're new here. If you want to get involved, click one of these buttons!
Quick Links