An Oppurtunity Neglected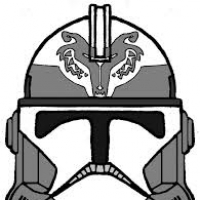 We have many truly iconic looks that our heroes are missing. Looks that sometimes we're our first introduction to the character or what the character spends most of his or her screen time in.
Key examples.

Han Solo. Han's iconic vest and yellow gloves are our first introduction to everyone (well almost everyone's) favorite smuggler. Honestly the fact that the Correllia Escape skin cane before this one is a bit of a slap to the face.

Leia Organa. The White dress and Bespin jumpsuit are both outfits that jump to your mind when you think of the Princess of Alderaan.

Luke Skywalker. Honestly how hard would the Bespin fatigues or a screen accurate ROTJ black suit be?

Boba Fett. Why we don't have an ESB paint job and ROTJ is a bit confusing.

Dice/EA, skins are what will keep money flowing in from this game. Everyone can earn 35000 credits is a month for the hero. Not difficult at all. Skins are where In-game purchases are going to come from the most. It boggles my mind we haven't gotten basic looks for basic heroes.
Howdy, Stranger!
It looks like you're new here. If you want to get involved, click one of these buttons!
Quick Links