Obi-Wan abilities not working?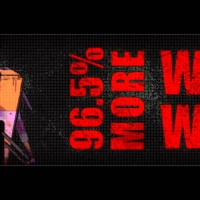 Started to play ObiWan and I noticed that independently from the level (below lvl 10 currently) his abilities are very weak or just not working.

- Push: Very slow activation time. No instant activation. If you face an enemy hero they will always pull their abilities on you before you can push them. Range is freaking short. I heared it can be charged, but it is impossible to pull it off. Because even slower activation time.
- Mind trick: It is also freaking slow to activate and you get locked in place for that time and you can be easily killed. It seems not to e working at all. Description says, it prevents enemy players to dodge the attacks and to use any abilities. This never happend. Used mind trick on enemy heroes several times "successfully" and could use their ability. Like Mr. Lung cancer could easily run through me on 4 legs.
- Defensive rush: He starts running deflecting shots. But when you run through enemy heroes, you should be able to deactivate the ability and as the description says, deliver a final blow. Never saw that final blow happening, and the deactivation time is again so slow, you get just simply hit and shot in the back.

Any observation from you guys?

Howdy, Stranger!
It looks like you're new here. If you want to get involved, click one of these buttons!
Quick Links