Who Are the Best Heroes For Each Map?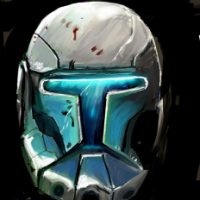 Just wanted to see what the consensus is among the people. What hero and villain do you think absolutely dominate each given GA map?

Here's what I think from my own experience:

Naboo: Yoda, and Bossk

Kamino: Yoda, and Maul

Kashyyyk: Finn, and Grievous

Geonosis: Han, and Iden

Tatooine: Han, and Palpatine

Endor: Yoda, and Bossk

Death Star II: Luke, and Vader

Yavin IV: Lando, and Bossk

Hoth: Han, and Bossk

Crait: Leia, and Iden

Jakku: Lando, and Iden

Takodana: Rey, and Maul

Starkiller: Luke, and Bossk


Howdy, Stranger!
It looks like you're new here. If you want to get involved, click one of these buttons!
Quick Links