People are still hiding in the walls...
Yeah so it's been over a year now and people are still hiding in walls.
Had a very neat match on Hoth the other day with
@Phantom_A320
and
@Admiral_Xen
.
I'm gonna block
most
of the guy's name because naming and shaming are against the rules but I'm gonna leave a small bit there to prove it is the same person.
He hid in the wall as Boba Fett, all game...
He even took some time out of his busy exploiting to emote me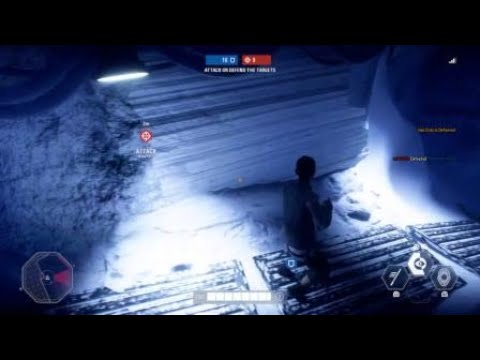 He switched spots a few times too
He isn't flying here, he is walking on an invisible ceiling
We still ended up winning but only because we were lucky that killed their first few targets.
Surprising enough he stayed for next round.
Did he try and fight this time?
Nope, tried to hide in the walls again as Luke but the thing is Luke tends to get stuck when trying to clip into the wall.
He was really gonna do this again.
Then one of us picked Boba Fett and went into his little hiding spot and killed him and he proceeded to quit.
I really don't think I have to explain why this is infuriating and shouldn't be happening but another thing to consider is that given that he alone quit that means he was alone and his teammates got to be slaughtered over and over again. How is that fair to them and why is this still allowed?
Janina Gavankar/Iden Versio Fan
First Max Prestige Iden Versio
This discussion has been closed.
Howdy, Stranger!
It looks like you're new here. If you want to get involved, click one of these buttons!
Quick Links