Can you improve the vehicles in PC? They are useless!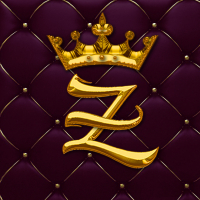 I never use vehicles (except AT-ST) because of how bad they are implemented on PC.
- It's imposible to aim properly with all of them because the sight is always moving quickly. I used the BARC, STAP and other motorbikes and are horrible. Worths nothing. And if you wanna turn around you will expend much time moving the mouse.
- Same happens with AT-RT and AAT. The AAT is no longer feared, its main cannon has a lot of sensibility and again imposible to aim. The health of that tank is pretty low too.
I think this kind of stuff is better made on consoles, since I used my PS3 pad for controlling the Speeder of Crait (with mouse is just move around) and I was able even aim properly.
But do I have to use my pad in order to control vehicles? i'm pretty well with AT-ST, and don't wanna change between mouse and pad any time I wanna use vehicles.
So I think this game doesn't have Mouse Support for Vehicles such as VLPI, Speeders, Motorbikes... It would be great it you can improve them
@F8RGE
in order to have more fun in the game.
Howdy, Stranger!
It looks like you're new here. If you want to get involved, click one of these buttons!
Quick Links