Stop asking for minor characters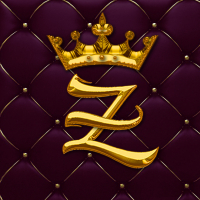 This is a Star Wars game based on the movies. Yes, the movies!! But most important, it is based on the Skywalker Saga. Episodes I to IX and spin offs.

I liked the Solo movie and Rogue One is one of my favourite from the saga. I also would love to see a Rogue One season, but do we really need Baze Malbus or Chirrut? (I just would like Jyn and Krennic, and maybe Cassian since he is going to have major protagonism).

In Solo season? Did we really need Enfys Nest or Dryden Vos?

We really need important characters such as Qui-Gon and Mace Windu (Obi-Wan's master and one of the most powerful Jedis of the Council). Also, I would ask for Ventress and Ashoka (yeah, both are important, one is Skywalker's Apprentice and the other is the sith assassin padawan of Dooku).

But I won't touch anything of Rebels. No one is important for the Skywalker Saga. And I would remove Bossk from the game. Maybe Boba Fett but he is so overrated by the fandom.

This discussion has been closed.
Howdy, Stranger!
It looks like you're new here. If you want to get involved, click one of these buttons!
Quick Links