Geonosis is a fantastic excamlpe of why Dice shout NOT listen to the CW crowd.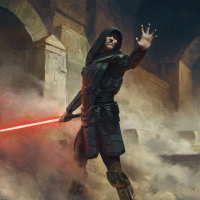 Ok I'll admit. The title is a bit clickbait... OR IS IT?!
Tried the map out today. My master dislikes it.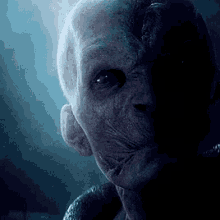 OK. I know people have a lot of nostalgia for the old BF games and the CW series. I know why you would want a more open map, much closer to what the old games had. I can understand that, but this BF game is not made to work on maps like this. Or maybe I should say, GA was not made to work on maps like this. It's just so terrible to play as soldiers on this map. Tanks kill you, snipers kill you, heroes kill you, anything with any range kills you.
I assumed the map would gain intensity as it goes along... wrongly.
The best part of the map is the beginning phase. Once the tanks start rolling it becomes very unbalanced and irritating. All the teammates hide in tanks or snipe from the far end of the map. What does the poor heavy/officer/assault do? He should get his
[email protected]
@ in shape is what he should do because there will be a lot of running. Just remember, no matter how fast you run. A hero will always be faster.
I can't blame DICE for it tho. I'm not hating on them. Really I'm not. You can see they put a lot of effort into this. They did exactly what the crowd asked for. More open map without a chaotic, closed corridor ending. I hope that's the last time they try that in GA.
Is anyone with me or am I making no sense at all?
EDIT: Take note. This could all change with the new game mode. I don't know. I'm talking about it as it is now.
Howdy, Stranger!
It looks like you're new here. If you want to get involved, click one of these buttons!
Quick Links