Only positivity here please - What are the most funny/fun moments you've had on this game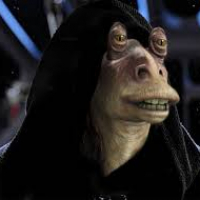 It's hard to choose for me. From jumping on top of my teammates head, when my whole HVV team went crazy and we all went into a small pod a d started spamming our attack buttons, sending the emperor flying off into the abyss while he screams "Unlimited Poweeer!" Using Lando's loud "HOW ARE YOU DOING YOU OLD PARROT SO GOOD TO SEE YOU!" emote. Oh and when I was Iden and used "Avenge our emperor!" to a palpatine player and he turned around and emoted "Good, good!" back at me and then we played next to eachother the whole match

I also enjoy slaughtering rebels in my slightly overpowered AT-ST, especially on Crait

Overall, there's so much negativity in these forums, so I wanted to create a post that focuses on the positives, so please no moody, grumpy or angry responses.
Howdy, Stranger!
It looks like you're new here. If you want to get involved, click one of these buttons!
Quick Links