The nightmare continues.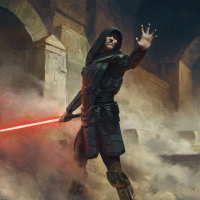 Dice. Really trying to be positive here. But Please. Please can we get some content that is not Prequel related? New reinforcements, new game mode and NOTHING to play. I was there when TPM went into cinemas and it may be petty of me but hell will freeze over before I will play with any of that.
Howdy, Stranger!
It looks like you're new here. If you want to get involved, click one of these buttons!
Quick Links