If Strike is indeed a dead mode... add era locked Heroes to it...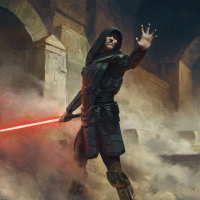 Now wait, wait. Don't scream just yet.
First off all. Its just an idea. Lets not get carried away about how much you hate it. Xd I'm not married to the idea either. Just putting it out there.
I love Strike. Its the game mode that got me to but the game. Ever since beta it was my favorite.
Since there has been no support for it, it seems to be dying.
If it's really impossible to find games for it and it is indeed the least used mode in game then I suggest...
Adding one hero for each team. Era appropriate hero at that. That way the GA/ Hero Unleashed crowd can have their fun and all us people wanting era lock can have some form of middle ground.
I don't think we'd miss much since we can't get games in it anyway.
It could be done for all 3 rounds or for the last round if we don't want to much hero madness.
What say ye. Yey or ney?
Edit:
Vote here:
http://vote.pollcode.com/32365826
Post edited by CeymalRen on
Howdy, Stranger!
It looks like you're new here. If you want to get involved, click one of these buttons!
Quick Links