Buff Obi-Wan
While I think obi is a good hero he could use a slight buff here & there. Obi-Wan should have a base health of 800 like his counterpart general grevious. His mindtrick should come with 90% damage reduction during the animation, this move isn't used in galactic assault at all because he will just get lit up performing it. Mindtrick should also cancel out abilities that are in use. I.e bossk mines, idens shield, phasma droids, vaders choke, & kylo's freeze . Lightsaber users block should also drain faster while influenced by kenobi. Currently saber users can wait his move out by just blocking. His mindtrick should also be faster, currently it's just to slow. Defensive rush should reflect all blaster fire at the attacker with pinpoint accuracy. See video on what it currently does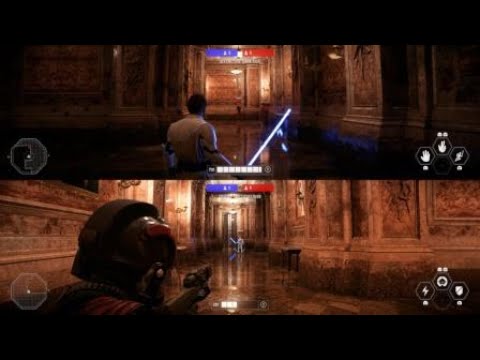 Defensive rush should have a speed comparable to rey's dash strike & the finisher should be faster as well. It's just to slow & often times has a delay affect with it.
All out push should be able to be used in the air. You could even put a twist on it & have it charge faster while in the air. If no to that his push should grant him 90% damage reduction while on the ground. Other than that his push is fine. Equip the quickened focus card & it's a pretty useful move.
Lastly, his swing speed & animation needs a buff its just to slow & clunky.
I like Obi-Wan but compared to the other 3 heros he's lacking. Anakin, dooku, & grevious have things that set them apart while obi doesn't have anything.
Howdy, Stranger!
It looks like you're new here. If you want to get involved, click one of these buttons!
Quick Links