Block Stopped Working? Everything about this BUG here! [BUG of the Week: Disabled Block BUG]
There hasn't been a more appropriate time for exposing this BUG then right now. The Chosen One update has made this BUG happen so much more then before, that if you play a blocking character chances are you'll experience this BUG more then once EVERY MATCH.
This BUG has been in the game since release, however it was never adressed by DICE in any patch. Early on though, people discovered how to fix it without the need to die or respawn: If you spend all your stamina by either attacking or, in a later update, by trying to block too (despite blocking not working, it does spend stamina normally), your block would come back to normal, getting rid of the bug.
The first video I made about it, back in April 2018, shows all of this clearly (despite back then, blocking didn't spend stamina, so it was harder to see this bug in action):
---
After that I got my hands in the Splitscreen mod from Benji and
@CadeVsGaming
which restored the functionality of splitscreen arcade in the PC version, and that allowed me to try to replicate this BUG on purpose in Arcade. After several attempts I finally did it, and it was 100% reproducible, the Disabled Block BUG by the Choke Method:
---
To my sadness, the Splitscreen mod stopped working after the Solo Season Update in June, and it only got back late December 2018 or early January 2019. I planned to test many other BUGs with it like the Corpse Attacking BUG, but they had to wait until now (stay tuned for the corpse attacking bug, it's almost done).
Sow with its revival, I used the splitscreen to once again show this BUG and maybe get the attention of the devs on how to reproduce this BUG on purpose, with a method that's 100% reproducible. Well, I finally did it. With an idea and evidence from forum user
@Atreus213
, I tested Kylo's Freeze, and that's exactly how to do it.
With this I present to you
@F8RGE
,
@EA_Charlemagne
, and the whole SWBFII2017 Community, the Disabled Block BUG by the Freeze Method, a method far easier to reproduce then the previous Choke Method: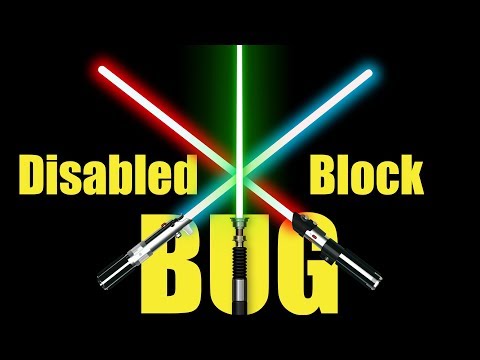 I hope this video helps solve this issue once and for all. I imagine a debugging method for SWBFII2017, or for Frostbite Game Engine itself, together with this method of triggering the BUG on purpose may be the final move we all need to get rid of this infamous BUG once and for all!
And with that get rid of Rey's Dash Strike Visual BUG and Obi's Defensive Rush Visual BUG too, which are both consequences of the Disabled Block BUG.
To anyone that wants to help this BUG get even more attention, head over to Answers HQ and upvote the report about it here:
https://answers.ea.com/t5/Bug-Reports/Disabled-Block-BUG-Block-Stops-Working-No-Block-Animation/td-p/6762835
Tired of BUGs?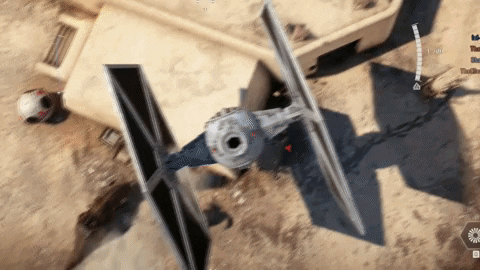 Well, they'll still exist.
But visit the
Rogue Bros Channel
, there we document many BUGs and possible workarounds for them. There's also gameplay and other videos related to EA's Star Wars Battlefront (I & II)
Post edited by RogueZeroRendar on
Howdy, Stranger!
It looks like you're new here. If you want to get involved, click one of these buttons!
Quick Links