Can we get an insight into the new anti-AFKrs system you're working at?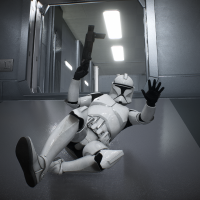 I know that Ben or Jay said on reddit or Twitter (Idk) that they were making some changes to the"anti-AFKrs"system and I'm asking to see more about it because in the last month the probability of seeing an AFK in a match of HvV (and not only HvV) has literally doubled, like I could play with an AFK 7/10 rounds now, while before I could enter a lobby with an AFK 4/10. Long story short is freaking annoying. I hope I can have a reply about this
Howdy, Stranger!
It looks like you're new here. If you want to get involved, click one of these buttons!
Quick Links