BF 2015 vs BF 2017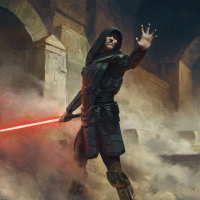 The 2015 game is far superior.

This is how I see it. The previous game has the best era. Sure I don't get to Play Kylo but I also don't need to watch a lizard cyborg anywhere on the map. Way more guns. Better map design. Cargo, Extraction (not on two maps). Better HvV. Walker assault is better than GA. Bots are way smarter in offline. Not to mention the offline modes (survival) are superior to arcade. Customization is way more detailed. Player stats. I could go on. I mean ok... I could do without the diorama mode.

Maybe I'm just surprised because I passed on the game when it came out but now with the ultimate edition being dirt cheap... Man.

I will give it to the sequel. SA and the campaign. Both are dead and abandoned.
Post edited by CeymalRen on
Howdy, Stranger!
It looks like you're new here. If you want to get involved, click one of these buttons!
Quick Links