Original Star Wars Battlefront 2-do you think the servers might go back online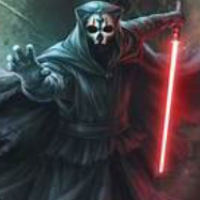 Since Disney might resurrect Lucas Film games, the original Star Wars battlefront 2 servers might go back on? Can the devs respond if they think this is a possibility?
"The force is with me and I am one with the force. I fear nothing because everything is as the Force wills it to be." -Chirrut Imwe
Howdy, Stranger!
It looks like you're new here. If you want to get involved, click one of these buttons!
Quick Links