Rey's Ancestors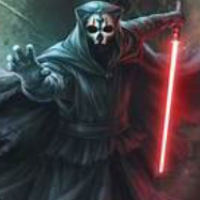 I know in The Last Jedi it was said that Rey's parents where junk traitors that sold her, which may be true. But I think that she is related to some other hero. It is my opinion that she is directly related to Obi-Wan Kenobi. She may even be his Great Granddaughter, and that one Mandilorian queen that Kenobi had a thing for is the Great Grandmother. Clues: patterns between what the characters do, the accent, and any other you want to discuss in this thread!
"The force is with me and I am one with the force. I fear nothing because everything is as the Force wills it to be." -Chirrut Imwe
Howdy, Stranger!
It looks like you're new here. If you want to get involved, click one of these buttons!
Quick Links