Anakin should be more of a glass cannon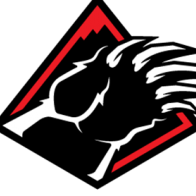 The nerfs for Anakin aren't going to change the meta much. They are just slightly reducing his damage and ability cooldown. A major reason Anakin is so OP is because he has the highest HP pool beyond having the highest damage and best abilities. They are nerfing the wrong things- reducing pull range. Instead they should reduce his HP pool and Regen significantly.

Anakin should have:
Base Health: 700
Base Health Regeneration: 200
Health Regeneration Delay: 3.5 seconds
Health Regeneration Speed: 40 health/s

Chewie or Obi Wan should have the best HP stats on the LS.

This discussion has been closed.
Howdy, Stranger!
It looks like you're new here. If you want to get involved, click one of these buttons!
Quick Links