Palpatine to the rescue, can he save TLJ?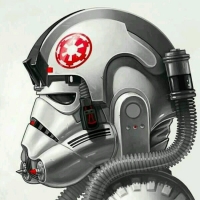 Let's see if there's anything he can do to really turn the most useless, time wasting chase movie of all time into a prequel to a really terrifying and dark one, since Palpatine is back in the game and he's about to set the stage yet again.

Not much is there to save since Luke's image has been forever ruined when he became someone who gives up and acts out in desperation while almost killing his sister's son. That's the biggest joke and a lie and it can't be allowed to exist.

What if Palpatine was actually a possessed Luke or a very good copy/projection of him who set Ren on his path to the dark side by showing him just how weak and untrustworthy the light side can really be? He also could have deceived the force ghost Yoda (no surprise there really with how he did it in the prequels as well) and made Rey go into the dark cave to seal some of her powers. And as for the real Luke, he trapped him inside the very same cave a very long time ago as his prisoner to help draw Rey's powers into the dark mirror dimension because she is really the ultimate weapon that auto learns, fixes or wrecks anything she comes in contact with. Rey was probably also born out of the force like Anakin.

So Rey then was ready to meet Snoke and then she could be used to manipulate Ren but without her true powers that we first were starting to see in TFA. Palp also force projected himself as Luke at the end of TLJ to further infuriate Ren and help him remember never to trust the light side as Ren was starting to like Rey.

So what do you guys think? Can Palpatine save SW?



Howdy, Stranger!
It looks like you're new here. If you want to get involved, click one of these buttons!
Quick Links