BFII now being talked about in past tense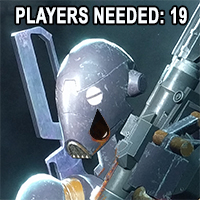 Battlefront 2 Was A Great Game Clouded In Controversy, EA CEO Says.
"Battlefront II, on balance--and it's kind of hard to see through the mist of this--but on balance, Battlefront II was a great game," Wilson said.
" it's now a really strong game with really strong player sentiment, and we expect that will continue to do well. We should have had that done at launch but we are a learning organisation, and we've continued to support that community."
If you see this, it means I haven't found a game in well over 30 minutes.
PLAYERS NEEDED: ANY!
Howdy, Stranger!
It looks like you're new here. If you want to get involved, click one of these buttons!
Quick Links