Star Trek Picard trailer debuts at SDCC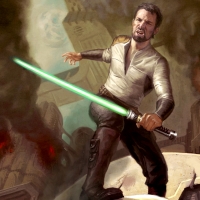 For my fellow fans of both Star Wars and Star Trek:
https://www.youtube.com/watch?v=KbXy0f0aCN0
I have to say that it actually looks very good. Maybe, just maybe CBS learned their lesson from the dumpster fire that was Star Trek Discovery?
Howdy, Stranger!
It looks like you're new here. If you want to get involved, click one of these buttons!
Quick Links