How to Make Leia Great Again!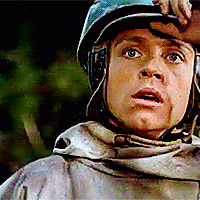 Flash Grenade
• Completely disables enemy HUD (at least Leia's and her allies health bars)
• Reveal blinded enemies for Leia by default (no card needed)
• 120 damage by default (with star card +40)
• Rework
Blinding Reveal
card to deal bonus damage (10/20/30/40)
• Slow enemies movement
• Disables saber tracking
Rapid Fire (E-11)
• Bug fixes
• Add a reticle in the middle of the crosshair other than in zoom mode to improve the accuracy
• Increase the start damage drop-off from 5 to 8 meters
Squad Shield
• Can be either picked up or exploded by Leia
• Able to block Palpatine's lightning attacks
• Regenerates the health of Leia and her allies inside 70% faster
Secondary Fire
• Increase the damage by +5 (150)
• Decrease stats of the bonus damage card by -5 (15/20/25/30)
• Remove the lock on effect against troopers
OR
• Lower its damage after certain range
Current Topics:
Leia Improvements
Heroes vs Villains Improvements
Staff Strikes Improvement

PSN / Twitter:
PlayersPurity
Post edited by PlayersPurity on
Howdy, Stranger!
It looks like you're new here. If you want to get involved, click one of these buttons!
Quick Links