Should CC Immunity on Jump Slashes be brought back?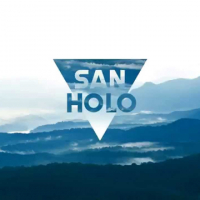 This was a nice little trick I loved using; hated the first day I found out it was removed, but I just readjusted. I remember it sped up lightsaber encounters, especially so in 2v2's or when the 2v2 turns into a 1v1, because it created a shield from Force abilities when jump slashing and allowed a quick opponent to get around an enemy's guard. This prevented a lot of pansies from just dashing backward or opposite of you and waiting 20 seconds for their major ability (such as a choke+swing+throw or HM+Pull+swing) to return off cooldown, failing, and repeating till they might land one.

What do you guys think about this old, and mostly unnoticed feature? Personally I would love it in HS as it adds a slight extra element of skill back to slow encounters.
This
is Anakin Skywalker. . .
The most powerful Jedi of his generation. Perhaps of any generation. The fastest. The strongest.
He is the best there is. . .
The best there has ever been. . .
And he knows it.

Howdy, Stranger!
It looks like you're new here. If you want to get involved, click one of these buttons!
Quick Links