Can Turning Point come over to BATTLEFRONT II?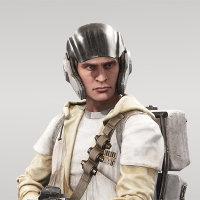 I absolutely loved this mode in BATTLEFRONT 2015, with infantry and vehicles in a hectic battle to take control of control points to oust the other team, and not a single Hero in sight. With Heroes in every single large-scale game mode, I'd love for this mode to come back, as I for one am tired of getting cut down and thrown across the map every five seconds by a Hero, even in non-Heroes Unleashed events. Having at least one large-scale Trooper and vehicle only mode would be very welcome.
Howdy, Stranger!
It looks like you're new here. If you want to get involved, click one of these buttons!
Quick Links