Big PT/TCW fan here one thing I wanna say about OT though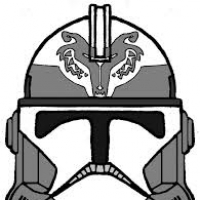 We have a TON of Clone trooper skins which is GREAT. Let's prioritize some Stormtrooper and Rebel skins. I absolutely love Clone Troopers but I think we have a more than fair number of skins for our Jango Juniors. Let's do a species unlock for rebels and start appropriately redoing storm trooper appearances. An easy fix for the heavy and officer for example would be using a black pauldron on the heavy and red/orange on the officer. Tank troopers are good for heavies, patrol troopers for assault and so on. We have a lot to work with in OT trooper content and I hope we see a change very very soon.
Howdy, Stranger!
It looks like you're new here. If you want to get involved, click one of these buttons!
Quick Links