HvV: How about a "Carbonite" game mode devs?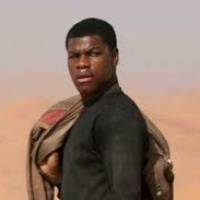 One of my favourite game modes back in Unreal Tournament was called
Freon
. This was a variant on TAM (Team Arena Master) where when you died, you were frozen rather than respawning. Your "Thaw" status started at 0% and ended at 100%. Every second you gained 1%, but if a teammate was near you, you thawed faster - the more teammates, the faster the thawing. (After a certain time, automatic thawing stopped, and health started draining, so matches couldn't be won by hiding and could never last very long)
This was a lot more interesting tactically than a regular TDM and was
very
popular on servers that had the mod installed.
Anyway, I think it could be a good fit for HvV, though as its star wars you'd have to replace Freon with Carbonite
WDYT folks? Sound like fun?
Howdy, Stranger!
It looks like you're new here. If you want to get involved, click one of these buttons!
Quick Links