Can default spawn be switched to the left side?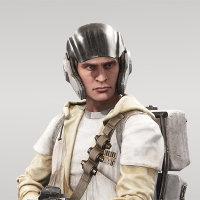 In BATTLEFRONT, contesting objectives and pushing up to provide support to teammates is an important factor in deciding matches. Oftentimes when I die and want to respawn, it always seems that every one of my squadmates is either "in combat" or "in vehicle", meaning I usually have to go all the way to the right and spawn in (with a five second timer), taking away valuable time where I could be helping my team. While this isn't a huge issue or gamebreaking mechanic, it's a little annoying when a match is close, and I can't immediately spawn in and help. I think it would be much better if the default spawn was on the left side of the spawn screen with the option to spawn in immediately.
Howdy, Stranger!
It looks like you're new here. If you want to get involved, click one of these buttons!
Quick Links